It's 2013 for one more day. To celebrate the year that was, we're dropping 13 awesome photos on you from the last 365 days of lacrosse action around the world. Some of them you've seen, and some you haven't. Let's give 2013 its proper due respect!
We'll show you a photo, and below each one we'll tell you what was going on, and why this photo made the cut.
Petr Poupe, LCC Radotin captain, presents Ales Hrebesky's mother with a signed jersey. Her son, Ales, was killed by a drunk driver, and the Memorial is played in his honor each year. LCC Radotin won the AHM in 2013 for the first time in over a decade, and as usual, Mrs. Hrebesky was there to take it in and support the team. It was an extremely touching moment for all in attendance.
Eagle Academy (Ocean Hill, Brooklyn) lines up for one of their first games as a Public School Athletic League team in New York City. Last year Eagle played as a developmental team, and this year they will join the varsity ranks, which have swelled from 3 teams to over 15 teams, in under 10 years. Much of that growth comes from not-for-profit organizations like CityLax.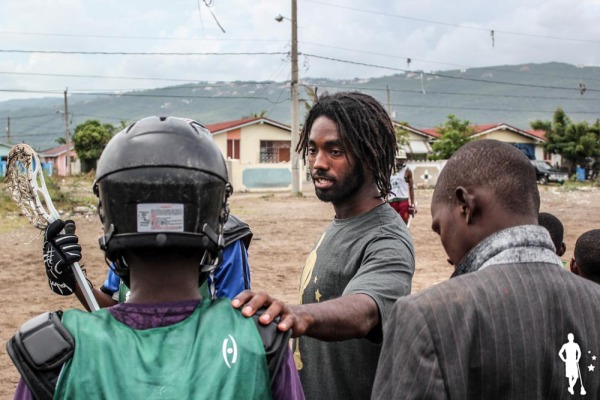 Jeff went to Jamaica, and saw the game grow before his very eyes. Former CW Post player Joey Blount rallies the new recruits in the photo above.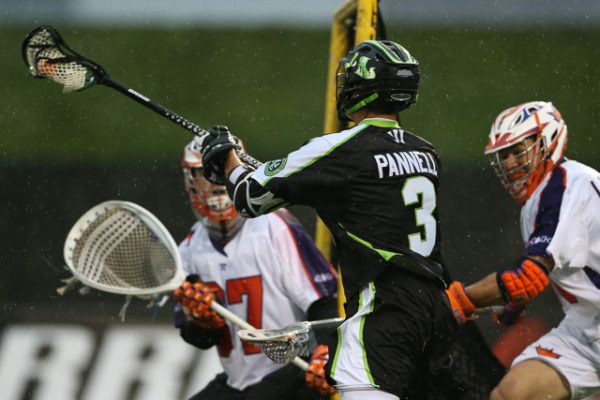 Photo Credit: Tommy Gilligan
Rob Pannell burst onto the MLL scene, the Lizards reworked their team around him, and RP3 scooped up sponsorship deals left and right. He went from Tewaraaton winner to Paul Rabil status quickly. What will 2014 hold for Pannell? Will his star continue to shine?
My nephew was born, and quickly given the game of lacrosse. Passing the game on to the next generation is a big key of our sport's continued growth and our collective heritage. Nothing but smiles and traditional, just the way it should be.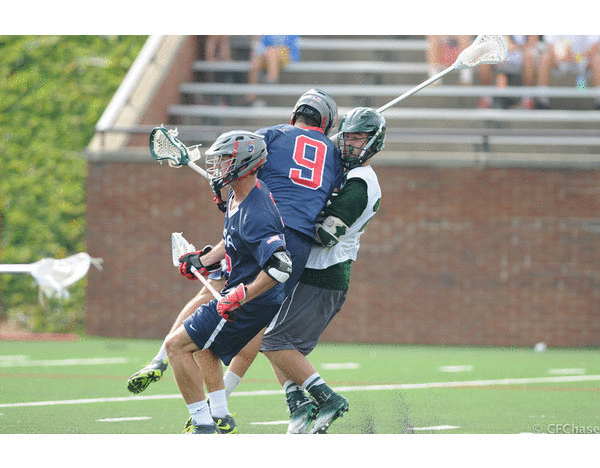 Photo Credit: Craig Chase.
It's a GIF, but we're including it anyway! Craig Chase took in the USA – Loyola scrimmage and this series of photos caught our eye in a big way. With the World Games going down this Summer in July, FIL stories have been on the forefront of the media's coverage for the year.
Photo Credit: Tommy Gilligan
The D2 and D3 finals might not have been televised, but the two photos above show just how great both games truly were.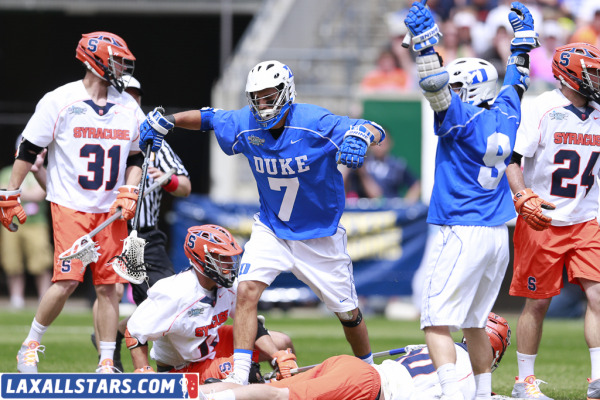 Photo Credit: Tommy Gilligan
Duke beat Cuse 16-10 to win the D1 title, and Brendan Folwer, FoGo extraordinaire, became a household name.
Photo Credit: Larry Palumbo
Rochester went .500 in the regular season, but Matt Vinc and crew stepped it up come playoff time, and they claimed their second straight NLL title. The Khawks resigned a number of their top players for 2014 and are looking to make another run at a title.
Photo Credit: Greg Vasil
Sankofa Lacrosse Alliance made their presence known when they scrimmaged Brown and England. Look this group to do more in the game this year, and to keep promoting their mission.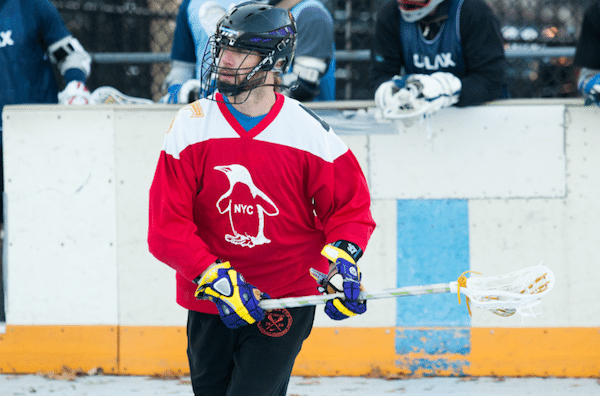 Photo Credit: Bill Schick
Traditional stringing is back and BIG TIME again! We couldn't be more excited.
Wooden Sticks are back! More and more people are looking for old woodies, restoring them, and using them. You can always hang one on a wall, but sticks are meant to be used and treasured!