Tufts broke through the barrier last year and took the NESCAC crown home.  Then they followed that up by winning their first ever National Championship in Men's Lacrosse.  During the course of the season, Arlin Ladue started making a documentary, and as they kept winning, the documentary just kept growing.  It all ends with a NC run, and a documentary that will help the Tufts Lacrosse Team and their fans remember those moments forever.
UNREAL effort, Arlin!  Stuff like this really makes me wish I had eligibility left!!  I'm sure 412 posted this 26 seconds ago.
27 and a half minutes of lacrosse awesomeness.  Watch and enjoy!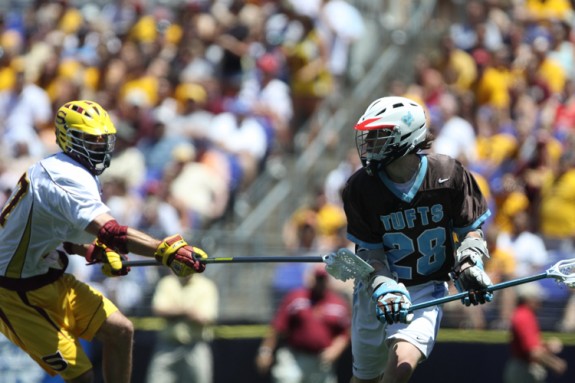 Photo courtesy Lax.com