Editor's note: Last Summer, Jimmy Ciccone worked a number of Lacrosse Evolution (aka Lax Evo) Camps. For Jimmy, it was great to change gears a bit after an intense college season and see how the game is being taught to future generations.  This summer, Jimmy will be back with Lax Evo again, so if you want to make it on to LAS make sure you find Jimmy at camp!
Today Jimmy previews this Summer's camp line up, and then we speak with Dave Donovan of Lacrosse Evolution about their big event – The Evolution Games!
_________________________________________________________________________
Summer is right around the corner. Many of you are already planning vacations, family reunions, events, summer jobs and so on… but have you thought about how you're going to become a better lacrosse player this summer? Look no further laxers, Lax Evo has got you covered all summer. We're back and better than ever with our 2012 Boys and Girls South Jersey Summer Camps.
That's right!  Lax Evo is taking South Jersey by storm this summer with an improved camp schedule. We have coaches that range from Major League Lacrosse players and coaches (Maverik Soldiers and Coach Tom Slate) to current college players who WILL be MLL players… a certain UNC star will be in attendance!
Over the past few years lacrosse has been gaining popularity in South Jersey, and we take pride in further developing the sport in the area.  I'm really happy to announce a new program to our series of South Jersey Camps called SKILLS (Starting Kids In Learning Lacrosse).  This program focuses on teaching kids from Kindergarten to 4th grade the game of lacrosse by helping them develop strong fundamental skills.
Although the SKILLS players won't be competing in physical drills, they are required to have a helmet and gloves for their safety along with a lacrosse stick. We'll have additional staff members who will focus solely on these players. We truly believe in the term "Grow The Game" and this program is a result of that.
So let's recap – kids from kindergarten to high school get to learn from some of the best lacrosse players in the world and they get to do so right by the beach? What more can you ask for?
Check out our full camp schedule below and if you're interested, go ahead and click for the registration page. If you register, be sure to mention Lacrosse All Stars in the comments section of the registration page so we know how you found us.
Join Lacrosse Evolution for there Girls & Boys Summer Jersey Shore Lacrosse camp series! There is something for every level of play: Offense & Defense skills, Specialty situations, Goalie & Face off Instruction, Beach lacrosse games, Professional staff and guest speakers, Mini net games and prizes! The camp series has some of the best staff in the sport of lacrosse. All ages and skill levels will improve greatly from any of these camps.
*New ages! Skills (Starting Kids in learning lacrosse) added to all shore camps.  We will be dedicating addtional staff to each camp for the new K-4th graders now able to attend!
Girls & Boys Stone Harbor Lacrosse Camp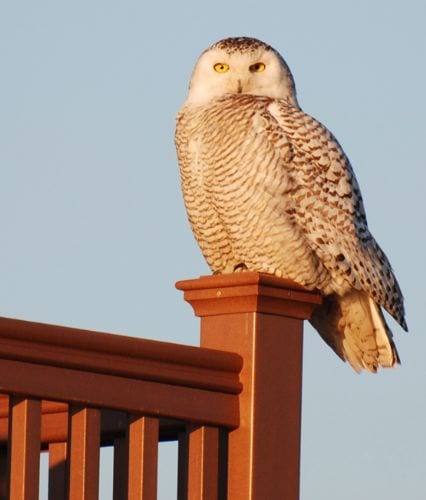 Camp 1 July 9th-13th
Camp 2 Aug13th-17th
Location: 82nd Street & Second Avenue – Stone Harbor, NJ
*New – Skills (Starting kids in learning lacrosse) ages K-4th grade
Along with Ages 7-17
Time: Girls 9am-12 noon & Boys 5pm-8pm
Girls only Ocean City NJ Lacrosse Camp
Date:
July 16th – 20th

Location:
Tennessee Ave Soccer Complex
*New – Skills (Starting kids in learning lacrosse) ages K-4th grade
Along with Ages 7-17
Time: 9am-12noon
Register Click Here!
New Girls & Boys Manahawkin (LBI) Lacrosse Camp
Date: July 23rd-July 27th
Location: 1000 Mckinley Ave Manahawkin, NJ 08050
*New – Skills (Starting kids in learning lacrosse) ages K-4th grade
Along with Ages 7-17
Time: Girls 9am-12 noon & Boys 5pm-8pm
New Girls & Boys Margate NJ Lacrosse Camp
Date: July 30th-Aug 3rd
Location: 7804 Amherst Ave Margate City, NJ 08402
*New – Skills (Starting kids in learning lacrosse) ages K-4th grade
Along with Ages 7-17
Time: Girls 9am-12 noon & Boys 5pm-8pm
Girls & Boys Sea Isle NJ Lacrosse Camp
August 6th-10th
Location: Dealy Field, 59th & Central, Sea Isle NJ
*New – Skills (Starting kids in learning lacrosse) ages K-4th
Along with Ages 7-17
Time: Girls 9am-12 noon & Boys 5pm-8pm
If you're still curious about what our camps are like, check out the videos below. I took this footage myself while coaching at the Lax Evo camps last summer. If you have any questions please don't hesitate to ask in the comments section below or feel free to email Lax Evo with any questions.
Being a South Jersey local, I take pride in growing the game of lacrosse in the region, so let's get the word out and help turn South Jersey into the next hot bed!
---
Editor's note: Below you will find an additional interview with Lacrosse Evolution's Dave Donovan about The Evolution Games, a huge lacrosse tournament for youth and high school teams that sounds pretty unreal!  Over 90 teams and 30 college coaches will make the trip to Downington, PA on July 21st and 22nd.
How do you get so many teams to come to your event? I see you made the event more affordable this year. Are you trying to draw in more teams, or make it more affordable for the teams that do come already?
Our goal is to provide the best possible environment for the spectators, players and coaches as is possible. And by lowering the prices and adjusting some other event procedures, we feel we have done that.
If a team couldn't afford to make the trip by themselves, are there any scholarship opportunities?
We have helped inner-city organizations, such as LEAPS Lacrosse, run by John Christmas in Philly, come out and enjoy the tournament atmosphere in the past.
What is the coolest thing about seeing teams from all over compete in one place?
I like to hear the players, parents and coaches talk about how they are getting excited and looking forward to playing teams that they have never played against before. The growth of this sport has been tremendous in the past decade or two and just the fact that we now attract teams from every corner of the country, and North of the border, is also very cool to see.
The men's post-collegiate club scene thrives on these large lacrosse events. Are there any differences when the kids get together? Does the fact that a lot of these kids are trying to get recruited make a difference in the atmosphere?
Everyone comes to have a great time with their team and enjoy great competition. Some may enjoy hanging out under a pop-up with family and friends, or shopping in our vendor village just as much as the games. Quite a buzz is generated on Sunday when the playoffs start. Players really want to make the best impression in front of the college coaches during the big games.
How big can this event get in the future? Would you ever consider doing multiple regional events and then a big FINAL event at the end of the Summer where the winners could all come play?
We are prepared to take the tournament to the limit. We have already done multiple sites with success.
How difficult is it to get top level coaches to come and evaluate potential players? There are so many events out there these days, how do you make sure yours stands out?
It is difficult. The best way is to have attractive top tier teams at the event that the coaches want to see. We also ask for the help of coaches that we know and have a relationship with to get the word out to their brethren about what a great event we have.