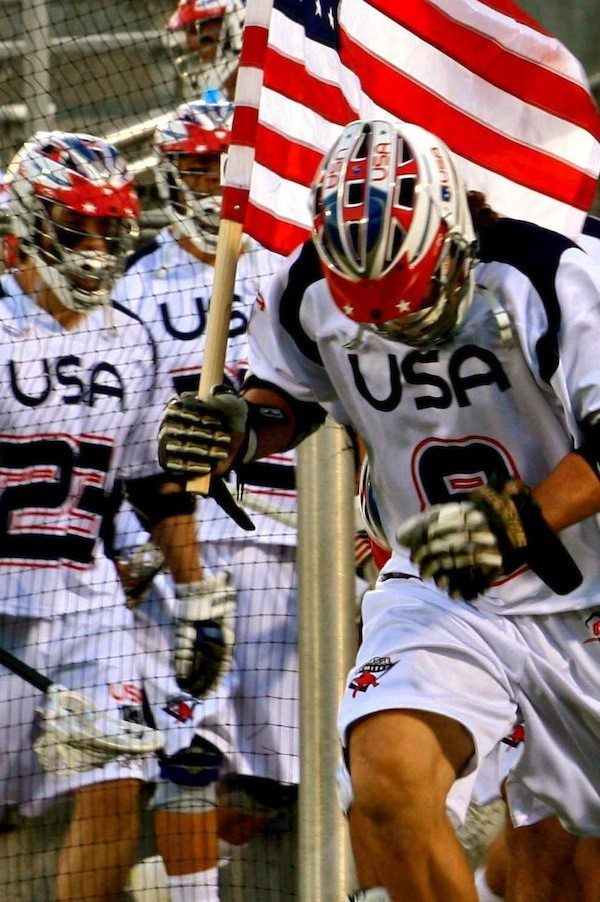 News is quickly spreading that the 2018 International Lacrosse Championship, hosted by the FIL, will return to Manchester, England. 2018 will mark the FOURTH time England has hosted to FIL games (1978, 1994, 2010 and now 2018), and this will give England more FIL games hosted than any other country. Canada and Australia have each hosted the game three times, whereas the US has hosted twice. 2014 in Denver will make for the third time the US hosts the games.
When one looks at Machester as a host site, a couple of potential issues immediately pop up, some are positive, and some are not:
1) Iroquois Controversy from 2010. In 2010, the Iroquois were unable to travel to Manchester because of passport issues. Politics between the US, England, and the Haudenosaunee, made travel impossible, and a last minute fix was not enough to satisfy all parties. By the time 2018 rolls around, EIGHT years will have passed, and I am very hopeful that this issue will be a NON-issue, five years from today. This could be a negative n 2018, but it doesn't have to be!
2) Manchester's Lacrosse Community. The University of Manchester has been doing a great job of growing their program, and getting more and more English students in to the game. It's great place to host a World Championships, and the local community seems supportive, and engaged.
3) It's in Europe. This may seem like a "duh" moment, but it's important. Travel costs are extremely high for international lacrosse teams, and often the players foot much of the bill themselves. With a high concentration of international competitive teams in Europe, it makes sense to make their travel as affordable and easy as possible. To a certain extent, putting the games in Manchester is a Grow The Game move. And in the next 4-5 years, if another region (like Asia) sees a lot more growth, then I could see the 2022 games going to a place like Japan, or Thailand.
4) What about the rest of Europe? I'm happy to see the games go back to England, but instead of a 4th time in England, I much rather would have seen a FIRST time in Germany, or the Netherlands. Sure, the 2018 games will give another boost to English Lacrosse, but do they really need another one? They got one in 2010. That's pretty recent! I'd love to see the FIL spread the wealth a bit more.
Of course I can also understand precisely why England would get the nod. Nations must apply for the right to host the games, and experience goes a long way in securing the site. After all, only four nations have ever hosted the men's championships (US, Canada, Australia, and England). Add in the fact that lacrosse was recently accepted into the IWGA, and has Olympic dreams, and the move to known commodity in Manchester makes even more sense.
5) What About The Iroquois? It's great that the Iroquois are hosting the 2015 World Indoor Lacrosse Championships, but I would have absolutely LOVED to have seen them host the outdoor games, especially after what happened in 2010. The Iroquois have never hosted a world field lacrosse championships. When will we change that? I don't know if they even applied to host the games in 2018, but it would have been a cool thing to see at some level.
Overall
While I did find some areas where I could complain and lament, my overall view on Manchester 2018 is a good one. The US, England, and the Iroquois know what they need to do to fix things. European national teams can afford to make the trip. Manchester is a proven location, and it gives the FIL a chance to wipe the 2010 slate clean, and move forward (assuming things with the Iroquois go smoothly).
I'd love to see the Championships go to newer locations in the future, but Manchester is a solid selection for the next games. They're only five years away!