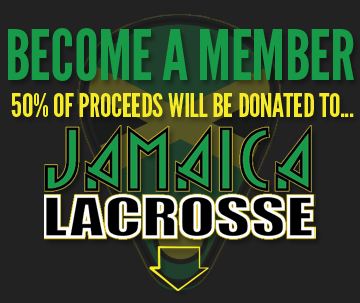 [subscriptiondetails subscription="5"]
Support JAMAICA LACROSSE by getting your lifetime LAS Membership for $25 today.
[subscriptionbutton subscription="5"]
In addition to community access and a profile page, new LAS Members receive:
STRINGER'S PACK: Durable red 2-pocket fanny pack full of stringing supplies from Jimalax
#StringItForward: Your membership enables us to teach 1 youth lacrosse player how to string.
PREMIUM CONTENT: Lifetime access to members-only content, including the Powell Hour Mixtape.
THE WEEKLY DRAW: Our members-only newsletter featuring contests, exclusive content, and killer deals.

+ $25 GIFT CERTIFICATE TO LACROSSE.COM: Available while supplies last – new members receive a $25 gift certificate to the world's leading online lacrosse store.
Thanks for supporting our mission to Grow The Game!