I can remember a weekend where there were more shocking upsets, especially at the NCAA Division 1 level.  Top level teams lost games to Top 20 teams, and they even lost games to teams sittings outside of the Top 20!  It has truly been a weekend of surprises.  I'll run down the big upset victories below.  Prepare to be shocked… and I'm not even counting UNC's win over Virginia as an upset!
Johns Hopkins loses to Navy 8-2
I almost couldn't believe this one, even as I was watching it.  RJ Wickam was huge in net for Navy, and made 18 saves on the way to the win, but for Hop to only notch 2 goals?  Unreal effort by Navy's D.  If Navy can make the NCAAs they can obviously do some damage, and Wickam will have to be a huge part of that push.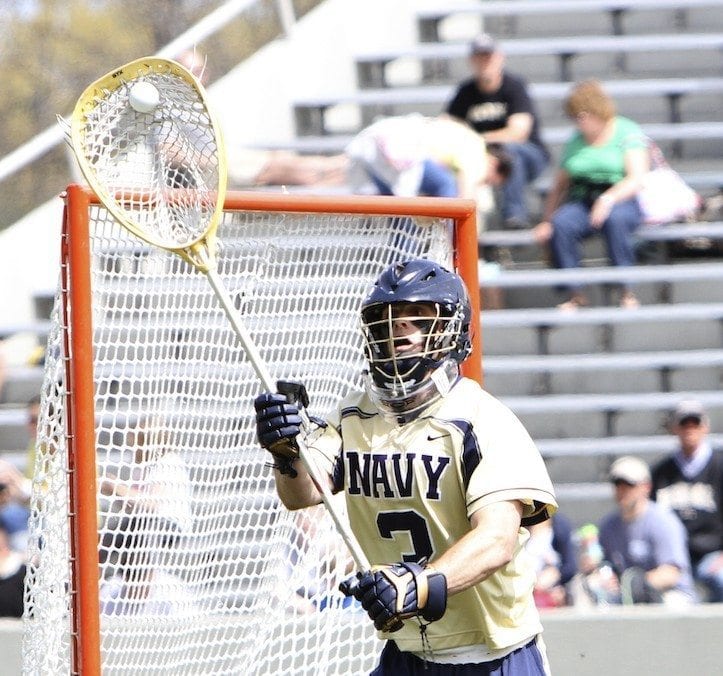 Brown beats Cornell on the road 10-9
I picked Brown in almost every game this season, and a number of times they lost a tight game, often by 1 goal.  I knew they had something special going on, so I kept picking them.  Of course when they play Cornell, I don't pick them, and they end up winning.  Tight game throughout, Rob Pannell did not play, and didn't even dress.  Maybe he will play at Virginia next year?  Great win by the Bears, making me look all kinds of stupid.
Georgetown beats Syracuse 10-8
Cuse lost to Villanova for their first Big East Men's Lacrosse loss ever  this season, and now they have lost to Georgetown, a team rising late in the season.  I've seen Syracuse play a number of times this year, and I just don't understand why they are losing games.  They have talent and play aggressive lacrosse.  It's like they're almost there, but not quite.  Great fight by Georgetown to go in and take the win though.  The Big Eastis looking like Notre Dame's to claim.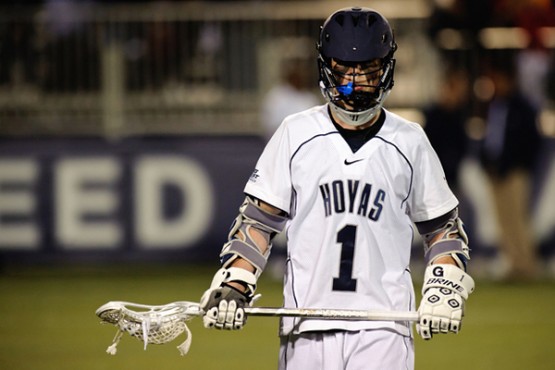 Fairfield Beats Denver 9-8 in OT
Fairfield was down late in the game but rallied to tie the game with less than a minute left.  In OT the Stags got a good bounce and won the game, moving to 11-2 on the season.  Maybe this wasn't an upset at all!  Fairfield was ranked 17th, and Denver 10th, but with this win Fairfield should bump up a couple notches.  Fairfield's only losses are to Colgate 12-6, and #1 Loyola 8-6.  That's a pretty impressive resume.
UMass was almost knocked off by Hofstra, but prevailed 14-13.  Loyola beat Hobart easily, 17-6.  Maybe the Hounds are the real number 1 in Division 1 after all?  My #1 call doesn't look quite as good now, does it?
Franklin & Marshall Dispatches #9 Dickinson in 2 OTs
F&M is having an ok year in 2012, but it just got a whole lot better!  The game was tight throughout, but F&M just kept on fighting their way to a win.  This is a huge road win for F&M who now sits at 4-4 in conference, and 9-5 overall.  The loss drops Dickinson to 11-3 and 5-2 in conference.
NCAA D2 saw two close games as NY Tech took Mercyhurst to the wire, but 'Hurst won 7-6.  Bentley played Merrimack tight, but 'Mack also won their game by 1, 12-11.  The MCLA saw relatively predictable scores as well, but UNLV's win over Oregon State tells me they're for real, at least in the sense that they are probably a top 20 team.