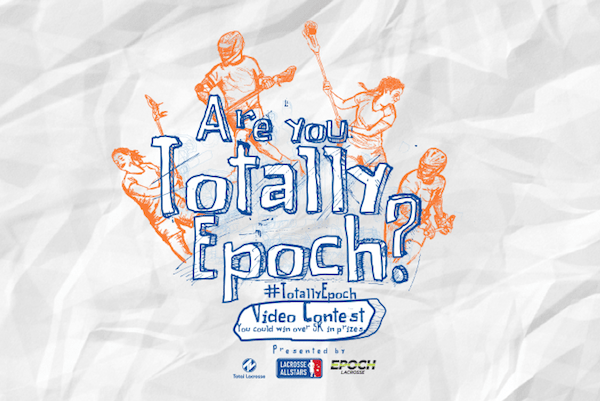 Today is a REALLY good day for one of our five lucky finalists! Actually, it's going to be a pretty darn good day for ALL of our Finalists, as the we decided to step up the prize packs just a little bit, and tack on some extra goodies!
The Five Finalists each created a TotallyEpoch video using a GoPro Hero 3 camera. They got that camera from Total Lacrosse and Epoch because their Instagram entry was just that good. Then we opened up the voting to the masses, and while there was definitely some attempted cheating going on (there almost always is!), we caught it all, and kept the votes honest. So now the tension has to be killing you… WHO IS THE GRAND PRIZE WINNER?
The winner is…
Congrats to Michael Fygetakis Madell!
Michael, you have just won 25 Epoch Dragonfly shafts, and 25 Epoch Hawk heads! You've also won a shopping spree via gift card to Total Lacrosse! You just ripped proverbial top corner!
Epoch and Total Lacrosse will get your prize pack and info out to you within 4 weeks of today, Michael! Congrats again!
But just to show the rest of our Finalists how valued their hard work was and is, we are also sending out an LAS prize pack filled with stickers, GTG gear, and some other goodies, to all FIVE entrants. All the videos were simply superb, and while there can be only one Grand Prize winner, all the entries are deserving of another prize!
If you haven't watched the #TotallyEpoch videos already, you still should! All five are creative, inspiring, and fantastic pieces of work. Thanks to ALL who entered. Thanks to ALL who voted. And thanks to Total Lacrosse and Epoch Lacrosse for teaming up with us on this killer contest!