Home
Authors
Posts by Ryan Connors
Ryan Connors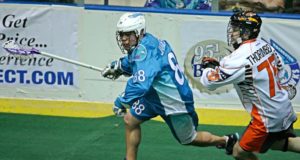 The Knighthawks raised their second consecutive Champions Cup banner, and then proceeded to down the Swarm 8-6 at Blue Cross Arena. Edmonton was able to hold on to a close win over Colorado in front of nearly 16,000 fans. The Philadelphia Wings made a loud and clear statement that they are not going to roll over this season as they topped the newly revamped Buffalo Bandits on the road. What will happen in Week 2?
NLL rosters are finalized and we are officially underway! Four LAS writers pick winners, and preview games each week of the 2014 National Lacrosse League season... can you pick winners better than the LAS crew?
The Victoria Shamrocks have punched their tickets to the Mann Cup Finals and are set to face The Six Nations Chiefs. Victoria knocked off two-time reigning WLA champions, the Langley Thunder. The Six Nations Chiefs swept the Brooklin Redmen four games to none and have been eagerly awaiting to see who they will do battle with - and they finally have their answer. Six Nations touched down in Victoria yesterday afternoon and are set to begin the series this Friday.
Just around the half-way point of the season both the MSL and WLA are a getting serious. The MSL top three teams are all neck and neck. The WLA is keeping everyone on their toes as the teams that started off hot have cooled, and those teams that started slow are starting to find their groove.
The NCAA came to an end three weeks ago, but that doesn't mean the end of lacrosse. The summer is the busy season for many professional lacrosse players. Let's check in North of the Border to see how the Mann Cup race is going in Canada!
Ryan Connors steps in to preview the highly anticipated NCAA D2 Championship game between Le Moyne (NY) and Mercyhurst (PA). 2013 sees Two top level teams vying for the men's lacrosse hardware in Division Two!
The fans at the Langley Events Center are going to be treated to an absolute beaut of a game this Saturday. The Rochester Knighthawks are slated against the Washington Stealth for the Champion's Cup.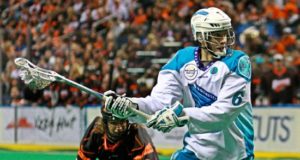 Absolutely amazing first round of NLL playoffs games - had something for everyone. This weekend should be no disappoint as pro box lacrosse approaches its championship.