Home
Authors
Posts by Mark Donahue
Mark Donahue
Hungry? We're serving up another NLL Media Poll! Toronto stay on top and Georgia goes nowhere despite another win.
Authors' Notes: Welcome back to another NLL Media Poll. We got fed up with lacrosse's lack of polls that tie together multiple media sources,...
Brendan Fowler joins Mark Donahue for the first episode of NLL Now, our new National Lacrosse League show by players, for players.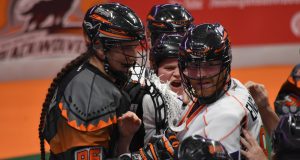 The New England Black Wolves experienced their first sellout crowd! Jeff Melnik and Ryan Conwell were there to share 100+ photos from the game!
Although there's a fair amount of parity in the NLL, the top is starting to separate from the bottom. Mark & Ryan rank em up and break em down!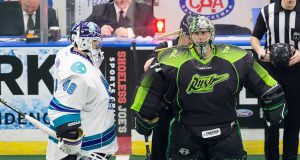 There's 19 goalies in the NLL that have seen time in 2017 and we're breaking down the gear the protect themselves with!
This the first Media Poll for the 2017 NLL season! Now that we've seen at least two game we expect sounding off!
The Toronto Rock extended their record to 2-0 with a home win over the defending NLL Champion Saskatchewan Rush.