Home
Authors
Posts by Mark Donahue
Mark Donahue
Today we are going to start at one end of the NLL Franchise list and work our to the other side, so let's put the Vancouver Stealth under the microscope first.
The MLL Supplemental Draft is next week! Let's break down what the draft is and who is available so we can understand the moves teams are making over the next week or so!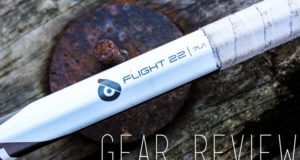 On the docket today we have the Flight 22 Shaft from Powell Lacrosse, a personal favorite of the author although it's a newcomer to the scene.
Racing to become the first NCAA lacrosse program in the state of Minnesota, the University of Northwestern and North Central University are both focused on building programs to begin competition in the 2017 spring season.
Founder of Lacrosse Mustache Madness, Keen Clausen announced that HEADstrong broke their own record by raising over $170k for the fight against cancer!
Helping lacrosse take another huge leap toward safety standards, the innovative team at SISU Guard is proud to boast their new title as the "Official Mouthguard of the National Lacrosse League" for the 2016 season!
The HEADstrong Foundation broke the news of MLL all-star Joey Sankey as the Men's Lacrosse Player Ambassador for 2016. Sankey is Philly-native, as is HEADstrong.
For just $35 you can outfit a future lacrosse player living in third-world conditions. But it's not third-world, it the USA, and Spread the Lax needs YOU!