Home
Authors
Posts by Mark Donahue
Mark Donahue
The Rochester Knighthawks used Week 2 to balance their record with a home win over East Division opponent, New England Black Wolves.
For the second time in one weekend, the Vancouver Stealth win on the road. This time it was over the Colorado Mammoth in Denver.
Defending back-to-back Champions, Saskatchewan Rush opened their 2017 season with a road loss at the hand of the Georgia Swarm.
Opening their 2017 NLL campaigns, Friday night we saw the Vancouver Stealth win at the Calgary Roughnecks to start Week Two!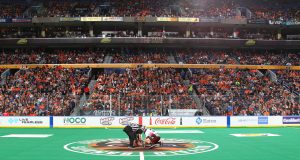 Thursday night kicked off the 2017 NLL season with the Toronto Rock at the Rochester Knighthawks and the Colorado Mammoth at the Buffalo Bandits.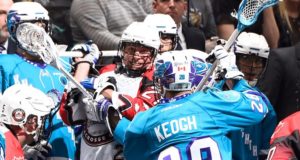 The 2017 NLL season starts tonight with the Rochester Knighthawks hosting the Toronto Rock! Watch and go wild!
The 2017 NLL campaign is now less than two weeks away and with the 20-man rosters now set, it's time to dig in!
The National Lacrosse League beefs up NLL TV, their paid subscription OTT Network, in time for the 2017 season.