Home
Authors
Posts by Kevin Rowen
Kevin Rowen
The highlight video you've been waiting for... Full Highlights of #TeamTLN 2014. Outscoring opponents 38-11 over the tournament, The Lacrosse Network's squad captured their second consecutive TribzLacrosse California Showcase open division championship with great plays throughout the weekend.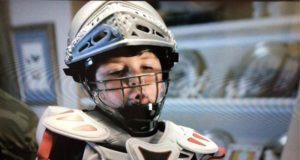 Spotted is back and we're catching up on all the spottings LAS Nation has been sending in over the last few months. First up we have a tweet sent in featuring Warrior Rabil shoulder pads in a DISH Network commercial.
Here at LaxAllStars we are really excited about the new Maverik M3 lacrosse gloves. Last Friday, Notre Dame lacrosse released a photo on Twitter of their first M3 color way, and the navy and gold look good!
The MLL season is now well underway, and this week on the #MLLCoachesCall, New York Lizards head coach Joe Spallina spoke plainly about winning and losing. Hint: he'd rather win even if it doesn't look pretty.
Rapper Hoodie Allen recently released a music video for his song "Show Me What You're Made Of," and it's very Happy Gilmore-esque. But guess what? There's a lacrosse stick in it.
It's time to announce this week's Member of the Week and Weekly Leader! This week's winners are...
So we've had a few Thompson Trio Tweets of the Week already, but this one definitely takes the cake. Casey Powell just called out the Thompson Trio on Twitter, and they responded with an open invitation to come play a game of lacrosse HORSE.
On the last Spotted we showed an awesome behind-the-back goal featured on Gatorade's Instagram, and this week we have a Gatorade-like sports drink featuring a lacrosse player on the bottle! Let's take a look at Glacier X Sports Drink.