Home
Authors
Posts by Kevin Rowen
Kevin Rowen
After two days of opening round MCLA national tournament action at UC Irvine, four teams remain in each division. The Division I Final Four will be an all Western affair with top seeds No. 1 Arizona State and No. 2 Colorado advancing along with No. 4 Chapman and No. 6 UC Santa Barbara. In Division II, the top four seeds – No. 1 Grand Valley State, No. 2 St. John's, No. 3 Dayton, and No. 4 St. Thomas – all advanced, and all come from the Midwest.
Gatorade is basically the pinnacle of sports drinks, and they just posted an Instagram photo of a lacrosse player flying through the air while going behind the back to score. What a shot, both by the player and the photo!
It's time to announce this week's Member of the Week and Weekly Leader! This week's winners are...
Lyle Thompson is about to add to the new single-season points record in college lacrosse this weekend, and his brother Miles is only a few points behind him. Of course cousin Ty is a shooter on his own, and the Thompson Trio take on Loyola in round one of the NCAA playoffs this weekend. Read on to see what MLL Rookie of the Year Matt Gibson had to say about Lyle's huge point total!
Humans of New York is back on Spotted with another lacrosse photo! This time it's a youth player in the park, in full gear nonetheless. But his true ambition isn't lacrosse - it's dog walking!
Member of the Week and Weekly Leader are back! Make sure to look for these LAS Community shout outs in their new place on the main site from now on. So without further ado...it's time to announce this week's Member of the Week and Weekly Leader!
This "whole Jay Z saying lacrosse is soft in a song to dis Drake" thing is just getting out of hand. I think the situation blew up way more than it needed to in the lacrosse world, but one good response was from former pro wrestler (and Long Island lax dad) Taz.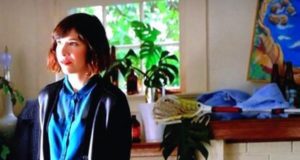 We have another TV lacrosse stick spotting, but this time it's from Portlandia! Thanks to @ConnectLax for tweeting us this week's spotting, and including this awesome hashtag.