Home
Authors
Posts by Lacrosse All Stars
Lacrosse All Stars
The regular season is starting to wrap-up but that doesn't make this weekend's games any less important! Huge matchups just keep on coming! Big games across the board.
Watch all four parts of the recent NBC Sports documentary featuring the University of Notre Dame men's lacrosse team.
Mark Schindler of Mercersburg Academy is back with an interesting take on traditional line drills and whether or not they truly help teams improve. Coach Schindler delivers the pros and cons while providing some great suggestions along the way!
Jonny "Vegas" Namer recently spoke with Rodrigo Pascual, Coordinator of Lacrosse Guatemala, about growing the game in Guatemala.
A video explosion to top all video explosions. Ya, it's that big.
Spring has finally arrived, and the sunshine is only making lacrosse season that much more enjoyable. In honor of the best time of year, we're offering a fresh new line of Limited Edition Lacrosse All Stars apparel!
Each week we're looking for a superb lacrosse photo from one of our readers. If your photo is selected as Photo Of The Week, you win some awesome lacrosse swag from LAS!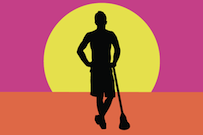 Please join us in welcoming Southland Lax to the Lacrosse All Stars family. Los Angeles just got its first lacrosse blog!