Home
Authors
Posts by Lacrosse All Stars
Lacrosse All Stars
This past weekend the Denver University Pioneers' men's lacrosse team faced off against the Denver Outlaws in a fall exhibition know as the Colorado Lacrosse Showcase. The current NCAA D1 powerhouse of the west squared off against their more experienced city mates from the MLL and came out on top 10-5.
This week on The Lacrosse Show, Connor Wilson and Mark Powers discuss tryouts for the Canadian national team, the Lacrosse '14 video game that was recently announced, the Bowhunter Cup, new emerging lacrosse programs, and last but not least, the Sankofa Alliance with special guest Chazz Woodson.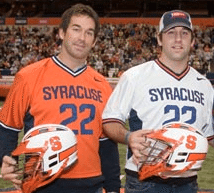 Back in 1998, Sports Illustrated published an article profiling brothers Casey Powell and Ryan Powell as they led Syracuse University toward another successful lacrosse season. The...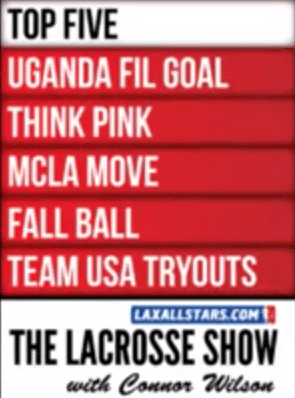 Last week The Lacrosse Show debuted a new LIVE format with a ton of bells and whistles. It's a REAL lacrosse show, and it's something you're definitely going to want to check out week after week. This week, Connor Wilson and Mark Powers hit up five engrossing lacrosse topics, and then catch up with Kyle Harrison.
Craig Chase took in the recent Loyola - Georgetown scrimmage, and came away with a ton of great photos of both the Hounds and Hoyas. Loyola took on Gtown at noon this past Saturday at the Play For Parkinson's Event in Alexandria, VA. Right after this scrimmage, the Hounds took on Team USA Blue.
The Lacrosse Show is BACK! Connor Wilson and Mark Powers run through five different lacrosse stories together, and then the two finish up the show with an interview featuring the NLL's #1 Draft Pick, Logan Schuss!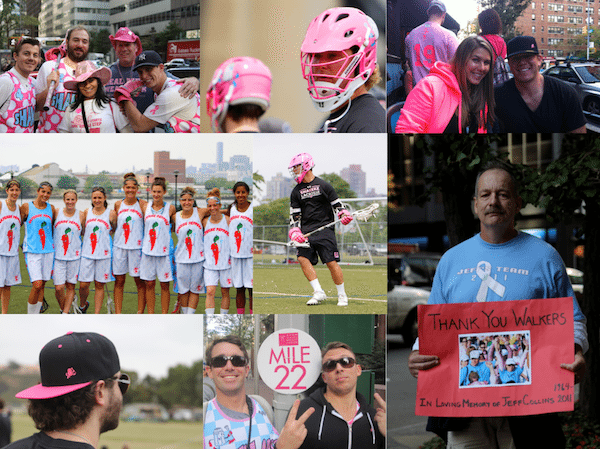 Salt Shakerz Lacrosse has committed to participate in the Avon Walk for Breast Cancer (which takes place on October 19th-20th) in New York City for 2013. We hope the turnout from the Shakerz community is bigger than last year! And more importantly, the Shakerz have set an ambitious fundraising goal of $5,000, and we need your help!
Welcome back to Monday Night Memories! Randy Fraser Remembered the Rough Stuff, and Brian Cost Got Rocked in our first two stellar editions of this series. This time around we've got a story from Anthony Kelly. John Grant Junior stole his helmet! It's 2007, the US is playing Canada in the World Indoor Lacrosse Championships, and Anthony Kelly is about to learn a valuable lesson.