Home
Authors
Posts by Lacrosse All Stars
Lacrosse All Stars
ULAX's New York City league features a vast array of talent, and players come from all over to make for a truly eclectic group of players. This week we have highlights from two games, and video of Connor taking an epic slash to the knee. Nice!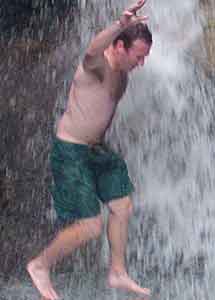 Chuck Richardson, Kevin Dugan, and Jeff Brunelle take a trip to Cane River Falls just outside of Kingston, Jamaica. Cane River Falls was one of Bob Marley's favorite bathing spots - he even included it in the first line of his song Trench Town.
Earlier this week, we hinted that the NCAA D1 Men's Lacrosse could expand in 2014 due to a new NCAA rule, allowing certain sports (like lacrosse) to count play-in games as tourney games. This means the NCAA can pay expenses, and the games will count as official tournament appearances.
John Grant Jr is a man of many trick shots on the box lacrosse floor. He makes it pretty, and he makes the opposition pay in a number of ways. And not that surprisingly, his trick shot game in flip flops is also rock solid. It's the Summer, Junior is having some fun and repping Gait and Toyota in his latest trick shot video.
Are we a lacrosse site? Sure, we are! But that doesn't mean we can't share things that strike us amazing, and the video above certainly qualifies. Demetrius de Moors obviously didn't read our Hot Pot post this morning, but he's a shining example of what Connor was talking about.
We wanted to thank the guys over at StylinStrings for putting up this video supporting our #StringItForward Membership campaign. They presented a great testimonial that shows how important stringing, and giving back to the greater community, can be.
This week, our Reader Poll is all about the NFL and Lacrosse. We've compiled a list of our favorite players and just top players on the defensive side of the ball from the NFL.
LACROSSE.com has released our new line of Grow The Game tees.