Home
Authors
Posts by Lacrosse All Stars
Lacrosse All Stars
Hear how Rachel Vander Kolk is using the game of lacrosse to persevere through the death of her sister and teammate.
Nick Coyne and two friends are heading to the 2016 NLL Combine from Texas. This post is about the three guys, and WHY they are making the trip.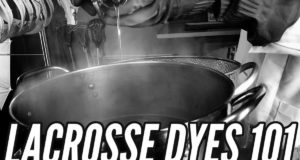 The Lacrosse All Stars Dye Lab is now open. For Insiders only.
Calling all goalies! Enter now for your chance at a brand new Adidas Arrest Goalie Head!
Take an up-close look at the 2016 collection of EQT lacrosse heads from Adidas.
Enter to win a brand new TRUE Handle of your choice! Experience what it's like to "play TRUE."
Lacrosse All Stars is pleased to offer a wide variety of 2016 European Championships apparel.
Adidas Crazyquick Cleats are for quick cuts and confident edge play.