Home
Authors
Posts by Connor Wilson
Connor Wilson
This past week was the hardest top 20 poll voting week I've ever experienced and I liked it... A LOT! It's Media Poll Vote explanation time!
Ryan Danehy and Andy Towers are back talking Tewaaraton hype, on top of making their weekly D1 picks for all the big-time games!
Today's JuCo Report focuses on some interesting NJCAA early season trends for 2016. Who's UP, who's DOWN, and who's shocking the world right now?
Welcome to another great In Your Face LaxCast, where the guys talk about some of the recent D1 madness in men's lacrosse.
On Tuesday, March 8th, there will be a D1 Lacrosse game played in Canada. We're talking about Oshawa, Ontario to be precise.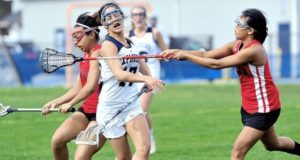 Girls Lacrosse Helmets debate rages on, but very little research has been done by either side. Women's lacrosse NEEDS to do better here for their players!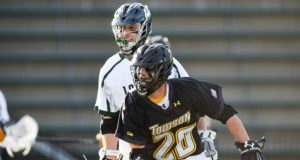 Are my weekly lacrosse Media Poll votes SERIOUS this week? They are! And it was anything but easy... Let's put some METHOD to this MADNESS!
Towson Vs Loyola was an epic battle between two teams looking rock solid in the early weeks of men's D1 lacrosse. We have AWESOME photos and video!