Home
Authors
Posts by Connor Wilson
Connor Wilson
The 2015 All Traditional College Lacrosse Awards! Each year, we scour the D1 ranks looking for impact players who use traditional lacrosse pockets.
Friday NEWS: Thompson Tewaaraton winner for 2015, NLL moving to Atlanta, World Series of Youth Lacrosse teams, and NJ has the best tourney this week!
Week 8 of Major League Lacrosse is upon us, and now that we're halfway done with the season, we have a much better idea of who's hot, and who is struggling.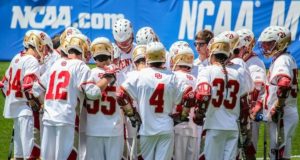 Is this FINAL lacrosse poll serious? Welcome to the end of the season, where we rank the teams with ALL of the information available!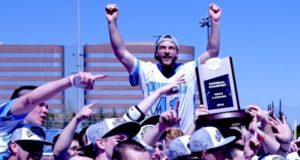 Onondaga Lacrosse Sets Records in 2015? NO WAY! OCC set some REMARKABLE records in 2015. Are they the most dominant dynasty that JuCo has ever seen?
"Denver Takes D1 Title West" - That's a headline I've wanted to write for years! I've got plenty to say, about the game and grander ideas!
Big news, Tufts Wins D3 title, again! Lynchburg started the game out hot, but Tufts stuck to their plan and put up GOALS to win 19-11.
The first half of the NCAA 2015 D2 Championship game was really quite entertaining, and when Limestone pulled away in the 4th quarter, it only got better!