Home
Authors
Posts by Connor Wilson
Connor Wilson
These are probably the most amazing snow lacrosse photos I've ever seen. Loyola and Holy Cross scheduled a lacrosse game on Saturday, and even though a snow storm was rolling in, they played it.
Today we're showing you how to string traditional lacrosse pockets, but we're not just teaching you how to string ONE pocket... we're teaching you how to string ALL the pockets!
The Hounds lacrosse team at Loyola took down Towson, 15-11, on the road early on Wednesday afternoon. Loyola came out hot, and Towson couldn't come back.
Salisbury Falls Early to Lynchburg. Yup, that happened! Lets' dig in and take deep look at 2015 NCAA D3 Lacrosse! It's the D3 Report!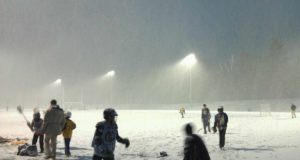 Does D1 Lacrosse start too early in the year? Are all these February games verging on ridiculous, or is this the way things will go moving forward?
BONUS Lacrosse Video Explosion! Usually these posts are for Mondays, but there was a ton of video this week, and it's worth seeing it all!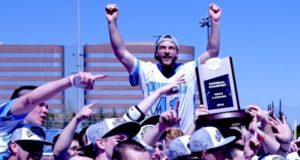 The season starts up on Feb 21st for a number of NJCAA Men's Lacrosse teams... the season is nigh! It's NJCAA Polls time!
The theme of this week's News And Video Explosion is the Lacrosse Motel. It's when you win a game, move to a new poll spot, and move out the next week.