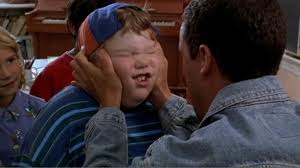 Back to school, back to school…
– Billy Madison
For some of you, the end of summer means back to school, and depending on your outlook, that may not sound too exciting. But for those of us at LAS, this time of year means we get to start having a little bit more fun around the office.
You see, summers here tend to be a total grind. As a small unit, we use the offseason months as our key time to develop business partnerships, perform server maintenance (the hampsters can only do so much!), and most importantly, learn more about our audience. Basically, we use June-August to get our ducks in a row.
Through the first half of this year, our traffic had grown, our team had strengthened, and the website had improved a lot. But there was still so much to be done, and that made our Summer objective pretty darn simple: Get things done and accomplish a lot.
This Sunday, September 1st, however, marks the start of an interesting transition. As Summer turns to Fall and it starts to smell like football on Fridays, our team will begin to turn more of its daily focus toward producing content, and that's what is truly the most fun!
As always, thank you very much for supporting LaxAllStars.com!