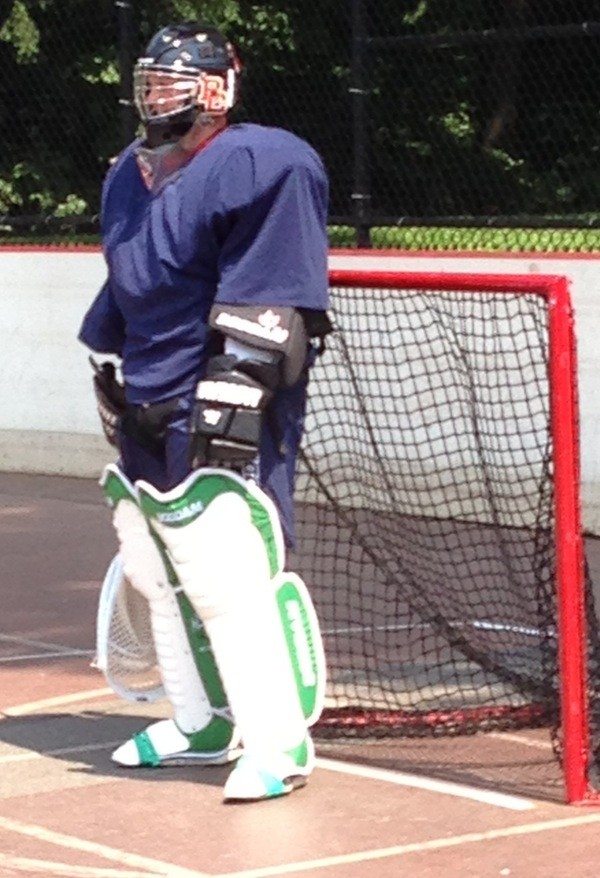 Can you guess who this American box goalie is?
We'll give you a hint. He's a professional field goalie, and this was his very first time trying his hand at box. My honest assessment is that he didn't flinch, even when coaches were rifling balls at him, and he took to it easily. I shot three right at his gloves and elbows and he had no problem with them.
Does that help? Can you guess who this is?