In a previous post I introduced you to Nick Rocco, a stud high school laxer out of Mississippi. This time around I had a chance to catch up with Nick and ask him a few questions so everyone in LaxNation can get to know him a little better.
Nick and his family migrated away from New Jersey, to Mississippi (good choice in my opinion). His father, Mark, brought the sport of lacrosse with him to Mississippi, where he started the first high school lacrosse team in the state at Ocean Springs High School.
In Mark Rocco's eyes, the job isn't done so this March and April, he's hosting free clinics in south Mississippi to help start the Biloxi High School and Biloxi Middle School teams. He's also working closely with the Biloxi team's administration to cover all the logistics.
Mark is known as the Godfather of Mississippi lacrosse, and while that may not sound like much to a hotbed native, with the amount of work Mark is putting into growing the sport that title will be quite the honor in a few years.
The key for Mississippi lax is that both Mark and Nick have come across as people who honestly "get" what this sport is all about and will keep working to spread the sport in the south. They love lacrosse, and want to share their passion for the sport with everyone else.
Now to the chat with Nick.
Lax All Stars: What's your height/weight?
Nick Rocco: 5′ 10″ & 195lbs
How long have you been playing lacrosse?
Nick Rocco: 8 years.
What school do you attend?
Nick Rocco: I attend St. Patrick High School, but I play for the Ocean Springs Lacrosse Club.
What team are you looking forward to playing most this year (Team USA games included)?
Nick Rocco: The Australian U19 Team @ the World Championships in England.
What went through your mind when you got the letter from Team USA?
Nick Rocco: I couldn't believe it. My future Coach at Ole Miss, Chris Morrison, recommended me after the Team USA Coaches saw me. We all met at the Top 205 Combine in Colorado last summer.
What's your favorite pregame meal? Song?
Nick Rocco: Fruit, donut, and a muffin. No music – I like it quiet.
Compare lacrosse in the Deep South to anywhere else in the country. What's different? What's similar?
Nick Rocco: It's a slower paced game in the south, but the defenders are the same size .
Do you think there's talent in the south that often goes overlooked? If so, why?
Nick Rocco: Yes. Your D1 schools still look to the northeast, but I think myself & a few other players are going to start to change that. When I was being recruited, a few coaches told me they are looking to the south more than in the past because they want coachable players that still want to learn more about the science of the sport.
You turned down NCAA-D1, 2, and 3 schools to commit to Ole Miss. Why? What is it about Ole Miss that swayed your decision?
Nick Rocco: I wanted to stay closer to the Gulf Coast with hope to bring more attention to the sport of Lacrosse. I will be the 1st player from Mississippi on the Ole Miss Team. It's a chance to play in the SELC & MCLA D1, which is no joke, and it's still a chance to play for a National Title. I'll also have a better chance for more playing time as a Freshman.
When you graduate from Ole Miss in 2014, are you done with lacrosse?
Nick Rocco: No. My goal is to play pro which some MCLA D1 players have been able to do. Then I'll do some volunteer youth coaching.
What's your goal for this year? For college? For the rest of your life?
Nick Rocco: Graduate high school, and become a 2 time LHSLL All State player. Help Ocean Springs get into the LHSLL playoffs. Help Team USA U19 win the World Championship. For the rest of my life I'd like to enjoy good health & start a family.
Where do you see lacrosse in Mississippi in 10 years? 20 years?
Nick Rocco: In the next 10 years Lacrosse should become a State sanctioned sport. In 20 years Lacrosse should be in 90% of the schools.
Favorite dodge, or way to score?
Nick Rocco: Bull Dodge with an over hand, top right corner shot.
Favorite college or pro player?
Nick Rocco: Jake Bergey, #66 Salisbury State & Philadelphia Wings. His father, Bill, used to be an All Pro Linebacker for the Philadelphia Eagles
Who is your role model, and why?
Nick Rocco: Kenan Anderson. When I lived in N.J., he was a teammate of mine. He's 2 or 3 years older than me. He scored his 100th Varsity Goal as a Sophomore. He was a HS All American & Played for the U17 Team USA. Now he's on a D1 NCAA Lacrosse Scholarship.
Thanks Nick and best of luck this season.
________________________________________________________________________________________
This has been another Lax All Stars Fireside Chat. Stay tuned to the LAS Network for more interviews and see our full list of interviews here.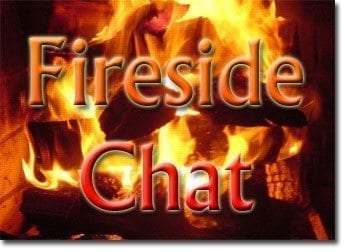 Questions? Want to contribute to the Lax All Stars Network? Hit us up at info@lacrosseallstars.com