This interesting lacrosse photo of Team England's goalie was taken at the World Indoor Lacrosse Championships in Prague during the England vs. Australia game. Naturally, after seeing the photo, two words struck the LAS brain trust like lightning in a raging storm: CAPTION CONTEST.
YOUR TASK: Spit out the funniest, most outrageous caption in the comments section below.
Creativity counts, as do reactions and likes from other readers. Keep it fun, keep it clean, keep it real.
THIS IS REAL!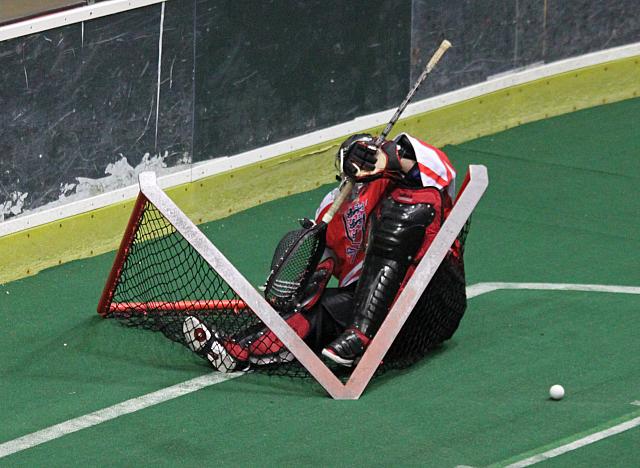 Photo by Mr. Eduard Erben, CPA Czech Photo
SO, WHAT'S UP FOR GRABS?
A brand spankin' new pair of Darth Woozle Lacrosse Shorts, no longer even available in The Lacrosse Shop! This is the ONLY WAY!