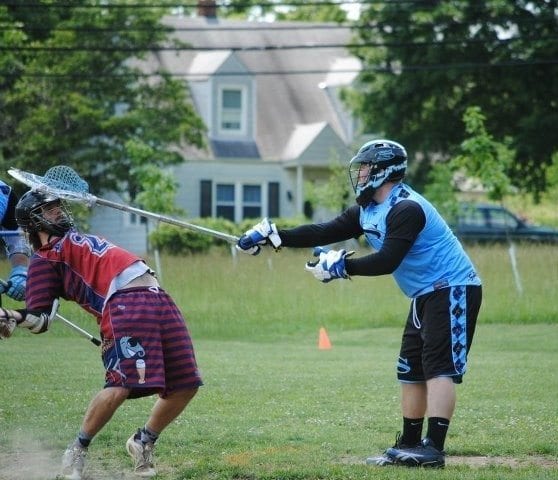 Our readers supply us with fantastic photos, we publish them, and if you drop the best Photo Caption in the comments section of this post, we hook you up with sweet LAS gear from the Lacrosse Shop!  Not too shabby, eh? It's how a great Caption Contest works!
This Week's Caption Contest…
Check out the photo below, and drop your best caption in the comments!  We'll hook the winner up with Grow The Game laces from the Lacrosse Shop!
This week's photo comes to us via 24SevenLax and it's a great humor shot featuring the men from Barfly and Sandy Point. Those are teams in the American Lacrosse League, a post-collegiate men's club league.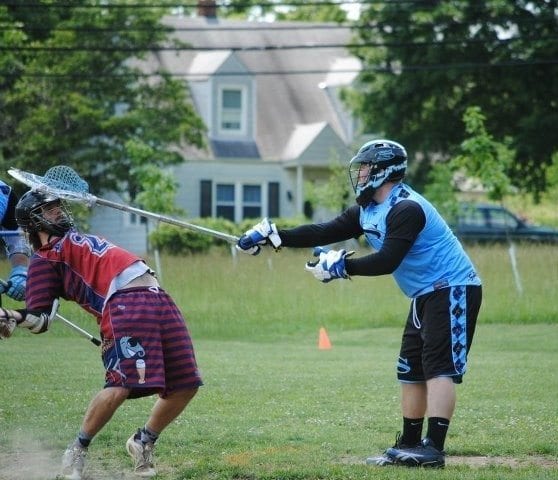 Get to commenting and WIN!  If YOU want your photo to be used in a future Caption Contest, send us the photo and some info via our Tipline!
The lacrosse prizes and potential internet fame are well worth the effort!