Editor's Note: Yesterday we brought you Part One of Chasing The Dream, by Malcolm Chase. Today we bring you Part Two of Malcolm's epic journey, as he strives to make a game roster for the Boston Cannons of Major League Lacrosse.
This series I'm writing may start to read a bit like a Tarantino script – complicated plot lines, jumping around chronologically, but minus all the blood and gore… That is, until Part 5, when I'm standing on the field surrounded by the limbs of attackmen adorning the crease area…
And I will strike down upon them with great vengeance and furious anger, those who attempt to poison and destroy my brothers.
Many of us recall the above excerpt as a Samuel Jackson speech in Pulp Fiction just before he would cap his victims, but I also think it offers some insight to my on-field mentality. What can I say, I've always been a meathead so I might as well embrace it.
Before I mix to many movie metaphors, allow me rewind the tape to where this meathead's pro playing career began to take more of a realistic shape. As some of you LAS readers may be aware, I was fortunate enough to run with LXMPRO in 2012. I was so humbled by this experience – being asked by Kyle Harrison, perhaps the most professional man in the game, to travel around the country with a great group of people, while teaching lacrosse, and playing for a paycheck at amazing venues in front of enthusiastic fans.
I will always be grateful to Adrenaline and LXM for making me a part of their family. And there is no question my involvement with the tour added to the Cannons' confidence when they decided to pick me up out of the supplemental pool earlier this year.
Of course, once that happened, I had to make the tough decision to give up what I already knew was such a great experience with LXM, in order to go after a dream that has lived in me since the inception of the MLL – to play for the Boston Cannons. So I went back to the man who had helped me launch my outdoor pro career…
I went to talk to Kyle again for two big reasons: 1) out of respect for Kyle and the opportunity he had presented to me, and 2) because  he, although 5 years my junior, has a very good head on his shoulders and played several years in the MLL before founding LXMPRO with Maryland compatriots Scott Hochstadt, and Xander and Max Ritz. Kyle was understanding as he had always been and offered words of wisdom.
Knowing the nature of the MLL, he recommended I contact the team to ensure I would be given a fair shot since there would be so many talented players trying out, with so few teams to accommodate them all. But he was not resentful in any way of his MLL time, or my decision to try out, and he encouraged me to go after my dream if that was what I wanted to do, as long as my tryout was legit.
I followed Kyle's advice, and I still feel that the Cannons have kept up their end of the deal, keeping me in the mix, and allowing me to continue to grow, and potentially still earn that shot at playing in my first MLL game. Again, we have such a talented group that the lineup is only tinkered with by a position or two from week to week. Guys who play or have played understand the nature of this beast. Making a game roster is not easy.
One of my new friends in the league, whom I battled with in the NALL over the winter, is Mike Simon, now the starting Long Stick Midfielder for Chesapeake. He is another intelligent player, who is younger than me, who possesses very high character. We spoke very early in the season about his experience and he offered words of encouragement, knowing my ability, and comparing his own experience of being a practice player most of the year and then stringing together several good practices that impressed the coaches enough to finally give him his shot.
If anyone was paying attention to last season, and I know you were, Mike went on to do a solid job on against us (the Cannons) in the semi-finals, and then again in the final against Denver, helping his team to another MLL Championship. Keep working hard. Stay positive. Support your teammates. All good advice Mike – I'm still hangin' on!
This Thursday we have practice, and finally get another home game (been off or away for three weeks in a row!). I am pumped to see my teammates, push them in practice, and show new coach John Tucker just how much a practice player with heart, intensity and tireless work ethic can bring to the table.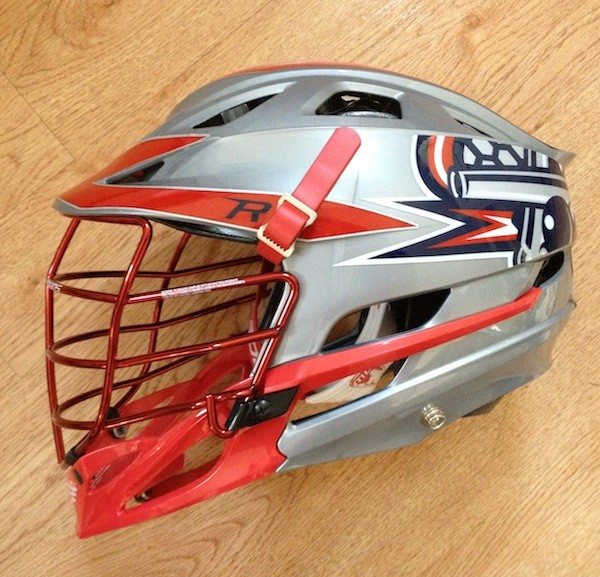 The experience of walking into that locker room at Harvard stadium and helping my team prepare to battle alongside and against the best players in the World is truly an honor. I am committed to this organization and will do whatever I can to help us be successful. If it means showing up and making guys work a little harder to prepare, then I do it. If it means echoing calls on the field to help our team with matchups, defensive calls, game situations, then I do it. If it means hitting the gym tomorrow between lacrosse camp sessions and then running after dinner tomorrow night, then I do it.
This is commitment. This is sacrifice. This is what hard work looks like. This is what Chasing The Dream is all about.
Malcolm Chase is a member of the 2013 Boston Cannons. He played in the North American Lacrosse League for the Boston Rockhoppers and the Rhode Island Kingfish this past season and ran on the LXMPRO Tour in 2012. He founded Long Stick Middie, the first and only nationwide specialized clinics for long stick midfielders and defensemen. Check out the 2013 Summer Schedule on the site, and more details including the LSM Instructional DVD SPEAK SOFTLY AND CARRY A BIG STICK at LongStickMiddie.com