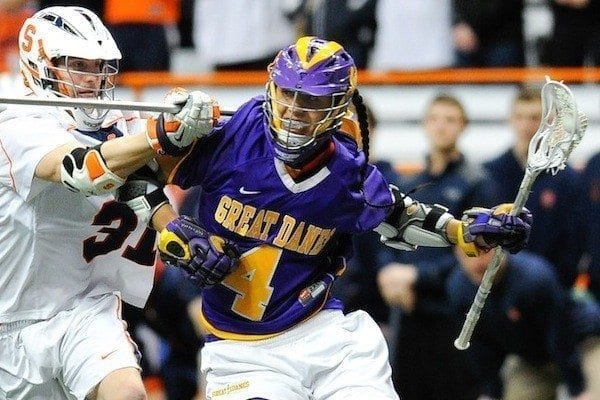 As the season has rolled on, it seems like there is more and more top quality lacrosse video put up online each week. We scour the internet for top quality college lacrosse video and put it all in one place, for your ease and viewing pleasure. Enjoy! Another great weekend of college lacrosse is in the books! Also make sure you check out the new killer highlight videos from Tufts over on the Cac to the Cac!
Photo Credit: Rich Barnes
NCAA D1
Denver's Zach Miller Has Game In His Blood
Albany Tops Vermont
The first goal on the video is a BTB, but it's not scored by a Thompson! There are just a ton of pretty goals scored in this one by both teams.
Hopkins Vs UNC
Loyola Tops Lafayette
UMass Vs Hartford
NCAA D2
Lynn Lacrosse Opens New Stadium with a Win
Pace – Week Off, No Break
NCAA D3
ECSU vs UNE
Wentworth Vs Roger Williams
Ryan Powell Joins Cazenovia Lacrosse
MCLA
UCSB vs UNLV
ASU vs San Diego – Full Game