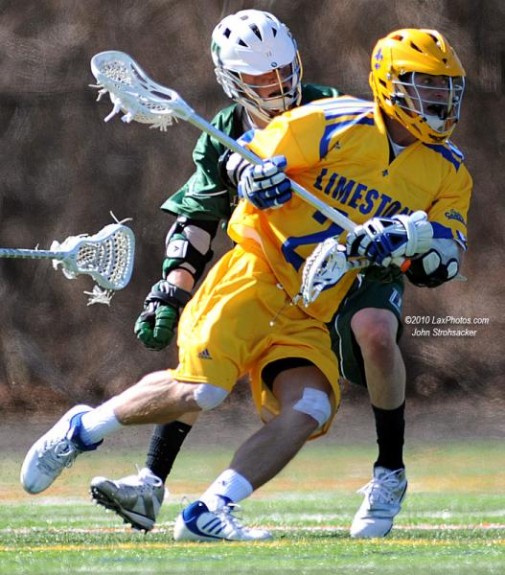 If you read an article on D2 lacrosse over on IL or visit the Division 2 NCAA Lacrosse Forums on Laxpower, you'll often see a couple of DII fans bashing the media for not covering D2 lax.  It's a fair comment.  The media doesn't cover the second division very much, and probably even less than the cover Division III.  This "problem" has been in existence for years and is a constant meme that has truly been beaten to death.
D2 lacrosse fans don't want to be dictated to or lectured about their own division and schools.  They want someone who knows what they are talking about, and they want someone who cares.  I share their passion, and want the exact same thing.
What's the solution?  Pretty simple, really!  Some passionate D2 lax fans just need to get involved and make the change themselves!  I talk a lot about D3 lax, and it is because I am PASSIONATE about it.  I literally love DIII lax.  I can't help myself.  Heck, I even quit a good job to talk lax 24-7.  Of course, I can talk about D2 lax, but I just don't have the same personal investment, and honestly, when you read my posts on D2, I think it shows.
So I'm looking for someone or even a group of people to step up and defend D2 lacrosse. This is an open call.  If you're interested, email us at info@lacrosseallstars.com because if you're passionate about D2 lax, we'd love to have you on board!  There is some really amazing talent at the Div 2 level, and there are teams in South Carolina, Massachusetts Colorado and California.  By 2012 there will be five teams in Florida alone!
The division is growing.  The talent level is high.  Now all we need is someone who loves Division 2 NCAA Lacrosse.  And until we find that person, D2 fans simply need to stop complaining.  It's time to step up and do the work yourself!  Join us, we'd love to have you!