W
ith the 2014 lacrosse season on the horizon, it's time to resurrect a little thing we like to call
Crosse Clicks
.
Providing a weekly rundown of the most interesting things that recently happened in the whole wide world of lacrosse, Crosse Clicks is to the lacrosse enthusiast as SparkNotes is to the above-average student!
This year, Crosse Clicks will also serve as our weekly newsletter to the LAS faithful. Starting next week, those who join our website or subscribe to our email newsletter will receive Crosse Clicks via email bright and early on Tuesday mornings. It will be published on LaxAllStars.com on Tuesday nights throughout the season.
Each Crosse Clicks will include an LAS Update, our Contest Queue, and the main event – a list of the most interesting links we've found from lacrosse the interwebz over the past seven days. All that topped off with unique imagery made with infinite love for the game. We hope you enjoy!
[twocol_one]
LAS Update
You'll probably notice some changes to our website here and there as we iterate and iterate based on user feedback. Expect some new site sections and navigational changes in the coming weeks. More on that soon.
In January, we formally hired Mark Donahue as the site's new Editor after Mark put in a TON of sweat as an intern and earned a fulltime spot on the team. Mark brings with him a background in box lacrosse and officiating, plus a whole skill set in what we do. We're pumped to have him as part of our Boise crew!
[/twocol_one] [twocol_one_last]
Contest Queue
A new LAS contest is about to go live, and you can win a custom Cascade lacrosse helmet of your choice. Here's a tip to get a head start: Think of the coolest place for wall ball in your town.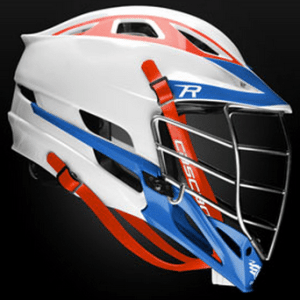 [/twocol_one_last]
Click, Baby, Click!
Three of the 10 men's lacrosse teams in the Patriot League landed in the pre-season top 20 this season. Loyola, Bucknell, and Lehigh. Any clue how many times that's happened in the past? (Patriot League)
While the men's and women's lacrosse programs at Chapman University are nothing alike, they certainly have a few things in common! (OC Register)
Mike Pressler to coach the Bryant Bulldogs through 2018. Smart play by A.D. Bill Smith! (Bryant Athletics)
Dear Coach Joe Breschi, you've got one unique Tar Heel FOGO fight on your hands! (Daily Tar Heel)
University of Richmond's first varsity squad is packed with athletes, but limited experience. No big deal. Good problem to have. (Times Dispatch)
Here's your chance to sweat it out with the Body by Jake…Jake Steinfeld, the founder of Major League Lacrosse, just partnered with GroupOn. (GroupOn)
The Israel Lacrosse Association has partnered with Amazing Israel to offer a 10-day Taglit-Birthright trip in June. (Israel Lacrosse Association)
The lacrosse community lost another good one. Joe Welsh, a freshman at Bucknell and former lacrosse star at St. Joseph's Prep in Philadelphia, PA passed away at end of January. #KeepOnSmiling (Philly Lacrosse, Capital Gazette)
US Lacrosse has been releasing some phenomenal content on its blog lately. Click here if you think running is a GREAT way to discipline players. (US Lacrosse)
The Washington State Chapter of US Lacrosse recently announced plans for an "All-Community Team" made up of high school lacrosse players who are dedicated to serving their community. All other Chapters should think about following Washington State's lead! (WashingtonHSLax.com)
The Baltimore Sun recently sat down for a Q&A with ESPN announcer Paul Carcaterra. Topics include turmoil at Cornell and uncertainty at Johns Hopkins. Carc the Shark! (Baltimore Sun)
Connor Wilson delivered five essential rules for every lacrosse player to live by. I recommend printing it out and taping it to your wall! (LAS)
So, you were a player, but now you're a coach. Several men's and women's lacrosse jobs just opened up on the NCAA job board. Might be worth checking out! (NCAA.org)
Cornell men's lacrosse has hired MJ Kiekebelt, who was previously an assistant coach at his alma mater RIT. (LaxPower)
The University of Virginia has hired Dom Starsia's son Joe as an assistant coach of the men's lacrosse team. Joe Starsia played his college ball at Lynchberg and was most recently a coach at Colgate. (NewsPlex)
Speaking of UVa, you probably already heard Carl Walrath pleaded guilty for assault. What you may not have heard is that he has since been removed from the lacrosse team. The team is ready to turn it around this year. (Cavalier Daily, NBC29)
Sorry to bring up the past, but… the Johns Hopkins Bluejays dropped the ball last year when they missed the NCAA tourney for the first time since 1971. Eh, whatever. The past is the past.
Meanwhile, UMBC men's lacrosse is dealing with some serious season-ending injuries. Surely Jason Brewster, the kid they just picked up from Bear Valley, California, will help the Retrievers make up for lost time in years to come if needed. (Baltimore Sun, Valley Center Press)
ESPN rolled out a massive broadcast schedule for college softball this year. Lacrosse fans everywhere get to watch one college lacrosse game for every college softball game shown. (College Crosse)
Boston University's first varsity men's lacrosse team just added three more players from in-state to its roster. That brings the total count up to 6 of 41 who are from Massachusetts. (GoTerriers.com)
Mad props to all of the players on the University of Michigan men's lacrosse team who shaved their heads for a 9-year-old kid! (The Michigan Daily)
Ohio State men's lacrosse took a step or three in the right direction against Robert Morris. (The Lantern)
When you score two goals in your first two shots of your first game for the Syracuse Orange and those two shots are just 37 seconds apart, you're probably going to get mentioned by the press. Way to go Randy Staats! (Syracuse.com)
Week 5 of NLL action led to some stellar highlights, including two plays that made the SportsCenter Top 10. (NLL.com)
Casey Powell had a MAMMOTH return to the NLL over the weekend. 37 years old. 3 goals, 6 assists. And word is Colorado even brought #22 out of retirement for him. (LAS)
All signs point to a rebuilding year for most Western Lacrosse Association teams. (Burnaby Now)
Peter Baum and Geoff Worley had a blast in Seattle. Apparently Baum lived there until he was 8 years old. Coincidently, I lived in Maltby, Washington, when I was 8 years old and I am at least 5 years older than Pete. Maltby is 45 minutes from Seattle. For what it's worth, this basically means my parents missed the target when they decided to move the family to Washington. Had we moved to Seattle and not Maltby, I could have been the first Peter Baum. Yeah… that's not how it works. (ADRLN)
Two-time All-American, 3rd on Princeton's all-time scoring list, and a movie maker. Not bad, Sean Hartofilis. Not bad at all. (NJ.com)
Brett Hughes will be speaking in Little Rock, Arkansas, this week. If you live in Little Rock you should go meet him. Great dude. (Sporting Life Arkansas)
Brodie Merrill shared some awkward moments from his recent NLL road trip on his Philly.com blog. (Wingin' It)
We kicked off a fun little lacrosse gear series called the Treasures of eBay. First up, Ojibwe lacrosse sticks (LAS Gear Zone)
Northwestern University has extended its contract with Kelly Amonte-Hiller, the head women's lacrosse coach, through 2021. She was also recently named one of the top "40 under 40" by Crain's Chicago Business. (Chicago Business)
Salisbury women's lacrosse enters the 2014 season on a 23-game win streak. No wonder they're No. 1 in the IWLCA preseason coaches' poll! (NCAA.com)
Tufts University attackman Jack McDermott self-published a piece titled "On Choosing to Play Division III" that elaborates on an article written by former Middlebury standout Dave Campbell in 2010. Great insight from an NCAA DIII student athlete! Thanks for sharing it with us Jack.
Folks in the Tulsa, Oklahoma, area are starting to love our sport. Billy Bitter visited last week and put on a free lacrosse clinic for one hundred or so kids. (Tulsa World)
Connor Wilson killed a snowman and Chazz Woodson asked us what matters down the road. (LAS)
The alphabetical NCAA DI men's lacrosse 2014 season previews continue. (LAS)
DICK'S Sporting Goods became an official sponsor of the Boston Cannons, and some of their sponsorship will help support youth camps in the area. (BostonCannons.com)
Speaking of sporting goods, Warrior Sports, Inc. was profiled in Crain's Detroit Business. As a lacrosse entrepreneur, I always find it interested to read about Dave Morrow. (Crain's Detroit Business)
Seahawks kicker Steven Hauschka, a former Middlebury lacrosse player, won the Super Bowl. (LaxMagazine)
Upon news of his son's surgery, the lacrosse community in Buffalo, New York, rallied around Bandits forward Shawn Williams. Williams had 3 assists that night. (Buffalo News)
Jimalax unveiled a new solid color line of its newest stringing innovation called Money Mesh. For all you stringing enthusiasts out there, the announcement gets real at the 18 second mark when Jim explains exactly why this new mesh is different. (YouTube)
The Wall Street Journal published a new report on youth participation in sports. Participation in football, basketball, baseball, and soccer are all down while lacrosse participation has increased 158% since 2008. (The Wall Street Journal)
Got something you want to share with the team at LaxAllStars.com? Visit our contribute page now. Hit us up early and often… you're sure to get a shout out in Crosse Clicks whether you like it or not!