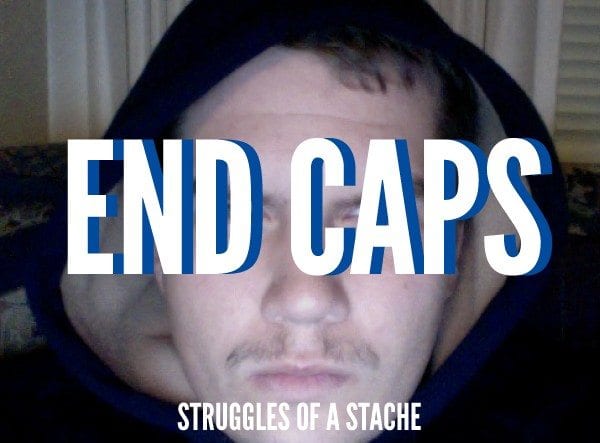 Unfortunately the LXM game, and tournament, that was supposed to be played today in Arizona was cancelled due to terrible weather. It's really unfortunate, but they found a place to hold indoor clinics for the kids, and that seemed pretty cool. Hopefully the weather cooperates the next couple stops, my bet is Vegas will be bright and sunny.
One last time, you can make a donation to HEADstrong in my poor, poor mustache's honor. Here we go!
Markbuster Video
What do you know about Serbian lacrosse? You probably won't understand anything but it's dope!
On the subject of international lax, I bring you the singing, fighting Scots…
Hopkins and Fairfield scrimmaged…
Hey, Honor the Game
Never be That Guy
Listen to Hamilton Pollard
What's Goin' On?
Legendary HOF goalie joined Mammoth coaching staff
We welcomed FLORIDA to the MLL
We also went inside Billy's mind
A coach paid tribute to his former player
And some life lessons were learned through lacrosse
Helping Hands
Garden City lacrosse spreads Christmas cheer
Bucknell got hairy with no shave Novembeard
Niagara Women's holds a Pink Out game
High School lacrosse player in the NFL
Apparently I played lacrosse in high school against a current NFL wide receiver. I knew about quite a few guys that I played with or against that went on to play D1 football at respectable schools, most of them dropped lacrosse toward the end of high school. Griff Whalen of the Indianapolis Colts didn't quit in high school, he was a stud midfielder. Griff was a year older than me in school but his team, Sylvania, would always face my team, Pickerington, usually once in the regular season and typically we would meet again in the playoffs.
I'm not not going to lie, we got smashed. At that time both teams played in the club division in Ohio because they were made up of multiple schools playing together.
Griff decided to go to Stanford with hopes of walking on the football team. That he did, but he also played for the Cardinals lacrosse team during his freshman year before starting to really excel at football. Griff was a star receiver at Stanford and eventually found his way to the Colts. It's pretty cool to find out you got stomped on the lax field by a guy playing in the NFL.
More on Griff and the cleanliness of Andrew Luck here.
Community
THESE GUYS NEED YOUR HELP! 
How to tuck sweats in to socks
What are you looking for in a non waxed mesh?
Help Yourself!
Important Note
If you've made it this far, hear this: We want End Caps to serve as a resource for you to catch up on what's going on in the game. Feel free to post any videos, comments, pictures or stories here in the LAS Community, and we'll use them for upcoming editions. If you even read this, post in the forum, maybe you'll get some stickers(does anyone read this?) ;) Stay in shape this month, fat season is here (Thanksgiving through New Years)!
Now get out there and hit the wall!