I'm guessing just the idea of getting something for free got you to read this post. Lucky for you, it wasn't false advertising. There's a ton of stuff up for grabs right now all over the site, let's dig in.
Oh yeah, still need to snag a gift? Check out the Holiday Shopping Guide!
12 Days of Laxmas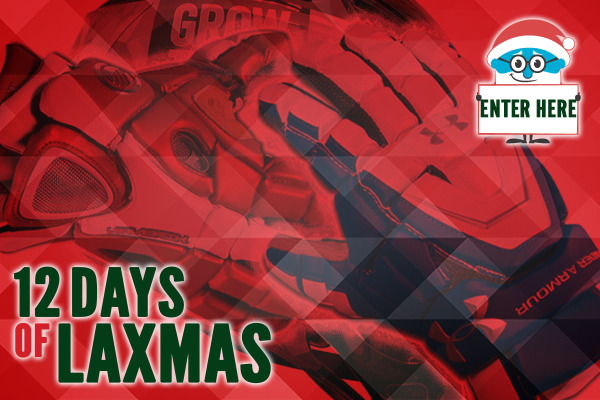 We are giving away some crazy stuff for the next 11 days.
Check out the Laxmas page if you happened to win one of the six prizes given away opening weekend. A Recon XLU has already been given away, what could be next?
Throne Leathers Giveaway
Yep, Throne leather is up for grabs.
Yep, I'm jealous I can't win.
Think you deserve some Throne leathers? Show us what you got, and if we like it, you win!
Fantasy NLL League
Play Fantasy NLL against LaxAllStars, win, get a prize. Simple as that.
1st place every week wins, if it's an LAS staffer, nobody gets anything. Think of it as a game of stump the gurus. Well actually it's more like, stump Mark and the guys in the office who ask him who they should start. Yeah, Mark just wrote in 3rd person, get over it.
Markbuster Video
Helicopter ice hockey is too cool not to share…
http://www.youtube.com/watch?v=wlCg56K08hE
Here's to you Mrs. Brunelle
Old Skool Vail
Box is poppin' in NYC
The 7th of the series
Because I can
What's Goin' On?
Danowski is named IMLCA Coach of the Year
Syracuse is takin' the show to Atlanta
Helping Hands
Gaffers help support the troops
High Point women join the Salvation Army for some stocking stuffing
Mesh Buyers Guide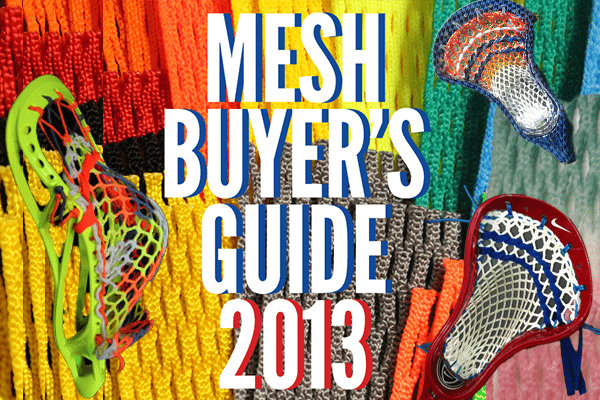 It's hard to keep track of time when you're having fun. We have been having fun stringing non-stop all year long, creating tutorials, reviews, and beautiful works of art for you to drool over.
The whole time we have been stringing up wands, we have been collecting data and researching some of the best pieces of wax, rubber, and performance mesh on the market.
Check out out Mesh Buyer's Guide for 2013, I hope it helps you with your mesh buying decisions.
Community
First time facing off, need tips.
Hot Pot: Explaining the Lax Bro Phenomenon
Important Note
If you've made it this far, hear this: We want End Caps to serve as a resource for you to catch up on what's going on in the game. Feel free to post any videos, comments, pictures or stories here in the LAS Community, and we'll use them for upcoming editions. If you even read this, post in the forum, maybe you'll get some stickers(does anyone read this?) ;) Stay in shape this month, fat season is here (Thanksgiving through New Years)!
Now get out there and hit the wall!