The NJCAA, NCLL and MCLA lacrosse seasons are all wrapped up, but we are still left with one glorious holiday weekend of college lacrosse, and we have FIVE great games ahead of us.
The Division 1 Semifinals go down Saturday, The Division 2 and Division 3 Championships are played on Sunday, and on Memorial Day Monday we get the Division 1 Final we've all been patiently awaiting.
I'll go through the four games that are set now, and then preview the National Championship game on Sunday!
NCAA Division 1 Semifinals:
Loyola Vs. Notre Dame
Both Loyola and Notre Dame won their first round games pretty comfortably, and both had to overcome very tough opponents in their second round games.  Loyola bested a streaking Denver team 10-9, and Notre Dame edged our Virginia nicely by a 12-10 final score.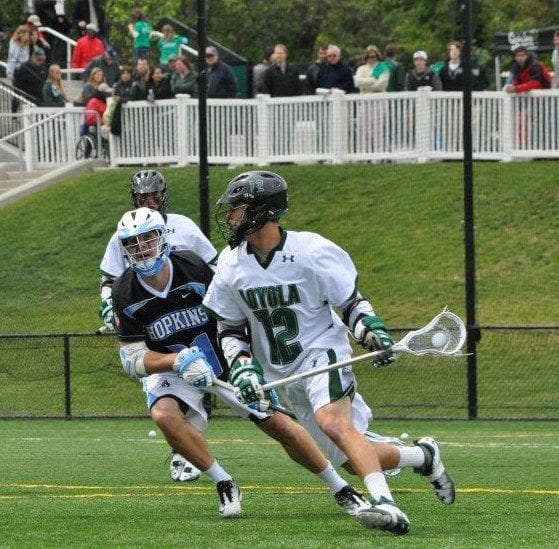 This game will feature two of the most disciplined teams in all of college lacrosse, and I still can't tell whether this will be a low scoring game or a high scoring game, but I am positive that the game will be tight.  Notre Dame proved they can shut down star players as well as team-oriented offense.  They even proved they can shut down star-heavy team-oriented offenses when they beat Virginia last weekend.  And that is exactly what they will face this weekend.
Loyola's defense is not a point I'm ready to question.  I think they match up with Notre Dame's offense well, and will be able to hold The Irish to ten goals or less.  So for me, the question is "Can Loyola score more than 10 on ND?"
I don't think Loyola will put up 10+ goals in six on six, even with all the talent they have.  Notre Dame's defense is just to disciplined, and their goalie, John Kemp, is playing out of his mind right now.  He made saves on Virginia that shocked me.  Kemp has been so impressive that if Notre Dame wins it all, he'll be one of the biggest snubs for the Tewaaraton ever.  He is that good and he has been that good.
When Loyola has the ball, they need long possessions that generate quality chances.  By keeping the ball away from ND's offense, the Loyola offense can put pressure on The Irish.  But Loyola won't put up 10+ goals in settled O, so they will need to score goals in transition, and off their ride, to win this game.  They will need to generate looks at the cage, and push the ball hard whenever they see a good opportunity.  And since Notre Dame is very well aware of Ratliff, Loyola will need new players to step up here.
In the end, I have to go with Loyola here.  I actually picked against BOTH of these squads in their games last round, but my predictions as to how the game would play out were pretty darn close.  So in the end, this game is really a toss up, and it will come down to whether or not Loyola can score 11 goals.
Duke Vs. Maryland
Another ACC game?  I'll take it.  Duke is athletic, dangerous on offense, and capable of playing different styles of lacrosse.  They can possess, they can attack, and they can score in runs.  The Blue Devils generate transition nicely, play hard, physical defense, and they punish their opponents… so I'm going with Maryland.
I don't know what it is about Maryland over the past two seasons (Coach Tillman anyone?), but once the playoffs hit, the Terps grab the spice weasel and kick things up a notch… and even Elzar would be proud.  Bam!  The Terps looked good in the regular season, but they did not look like world beaters to many people, myself included.  They clearly had talent, but seemed to lack some consistency, and by midseason, I was ready to say, "maybe in 2013, Maryland."
Well, let me get this out of the way right now.  I am sorry Terps.  I am so sorry.
Maryland is playing great team lacrosse right now.  Guys are on the same page, creating space, sharing the ball, dodging hard, and playing emotional, but controlled, lacrosse.  Maryland is peaking at the right time, and there is just no way I can pick against them right now.  They're getting good work out of everyone, whenever the team needs it.  Done deal.  This isn't taking anything away from a VERY tough and impressive Duke team, but Maryland is going to the finals.
NCAA Division 2 Finals:
Limestone Vs. Dowling
Mercyhurst and LeMoyne were the number 1 and 2 seeds and they both lost at home in the Semis, and that created the super interesting title game match up we'll see on Sunday.  But don't think for ONE second that this game is a let down in any way, shape or form just because the "top" seeds are out.
Limestone is incredibly talented and put together a great regular season to qualify for the four team NCAA D2 playoff.  They were clearly the best in the South, and might even be the best in the country.  I guess we'll see on Saturday!  Dowling two games during the season, and one was to Mercyhurst 7-6.  Dowling got revenge on Mercyhurst also 7-6 in the Semis, and revenge is looking like their story right now, because their other loss in the regular season was to… LIMESTONE!
LC won that game 15-7 on Long Island, so most would say that this one is in the books, and that Limestone will definitely take it.  But because I'm a bit contrarian, and because I think Dowling is much better than a 15-7 loss, I'm going to pick Dowling to win a huge upset.  None of the Limestone guys have won a title or been to a NC game, and neither have the Dowling guys, but I think Dowling is especially hungry this year.  I like the Golden Lions by 1.
NCAA Division 3 Finals:
Cortland Vs. Salisbury
This will be the tenth year in a row where either Cortland (2), Salisbury (6), or Tufts (1) wins the D3 title.  Well, it won't be Tufts as they lost to Cortland in the semifinals, but if I don't include them, they 1o year stat doesn't work.  And this game had GREATNESS written all over it.  The Salisbury Seniors are looking to go out as back to back champs, and the the Cortland Seniors are looking to go out as front to back champs (they won in 2009 as freshman).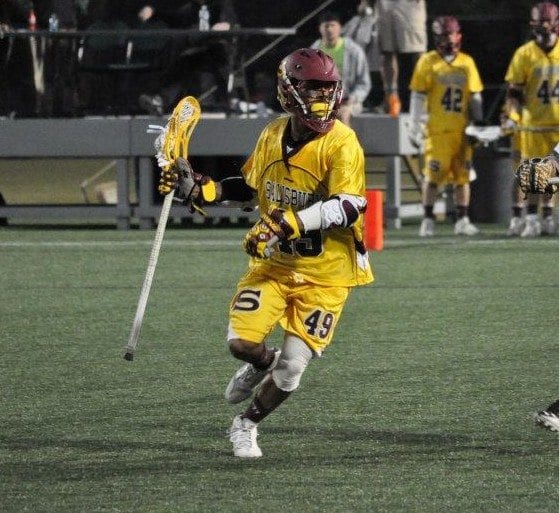 Both teams are undefeated this year as SU is 22-0 and Cortland is 21-0.  According to Laxpower's Power Rankings, Salisbury is favored by 4 goals at a neutral site, and Foxborough definitely qualifies as neutral.
Salisbury has a deep roster of talent, but some notable stars and key players.  Their top guys usually get the job done with ease, but I'm not sure that they have faced a team like Cortland yet.  The Red Dragons will be VERY well prepared. It will be like these teams have already played each other once or twice, as Jim Berkman almost always has the Gulls prepped to perfection.
At the beginning of the season I was on the Salisbury bandwagon in a major way.  I definitely thought they were THE top team in all the D3 land, and that they would take the title with ease.  Their 7-2 win over Stevenson in the last round seemed to back that belief up nicely.  But then there was Cortland, and they've done some pretty amazing stuff themselves.  Their playoff wins have been impressive, and I loved that they came back so hard against Tufts in the Semis to win 12-10.
In the end, I'm flip-flopping and will probably pay for it with embarrassment, but I'm going with Cortland in the upset.  If the Red Dragons have scouted the living day lights out of the Gulls, they can win this game, and a lot of the world would be shocked!
Later today we'll post the College Lacrosse Pick 'Em Challenge, so make sure to check back and make your picks in that post for a chance to win a new strung head!