CityLax's Rooftop Lacrosse program has been the talk of the town this Summer, and after a great July of boys' and girls' lacrosse amongst the tree tops, Rooftop has come to a close.

Volunteer coaches like Mark Powers, Lindsay Buhr, Coach Woody, Whitney Thayer, Jeff Melnik and MANY more made the sessions fun and useful for the kids, and no matter how hot it was, the players always showed up, and always gave an outstanding effort.
Thanks to Jeff for putting together another great video!
Rooftop wasn't about getting recruited, and it wasn't about gear or swag. It was simply an opportunity to get out and play, improve your game, meet new people, and enjoy the warm weather, all while staying active. But you don't need to take my word for it…
Mark Powers, of The Lacrosse Show fame, interviews Joel Taliento and Billy Nguyen, two CityLax players in New York City, to get a better idea of what it's all about:
Rooftop Lacrosse may now be over for the Summer, but there is STILL more pick up lacrosse in New York City!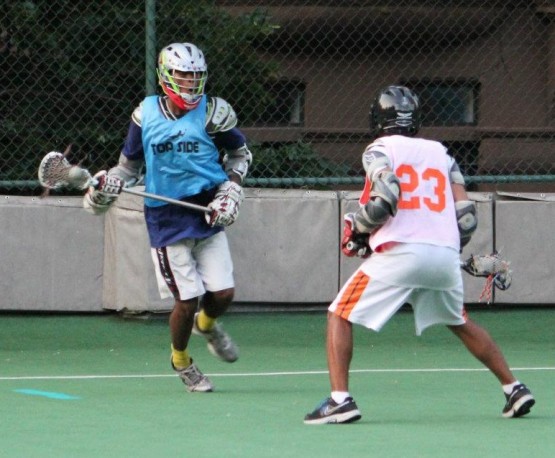 If you're a public school player or graduate, you can come to Pier 40 on Thursday nights at 830pm in August and a very similar program will run there for the remainder of the Summer. If you're looking to get involved as a coach or volunteer, reach out to CityLax and get involved!