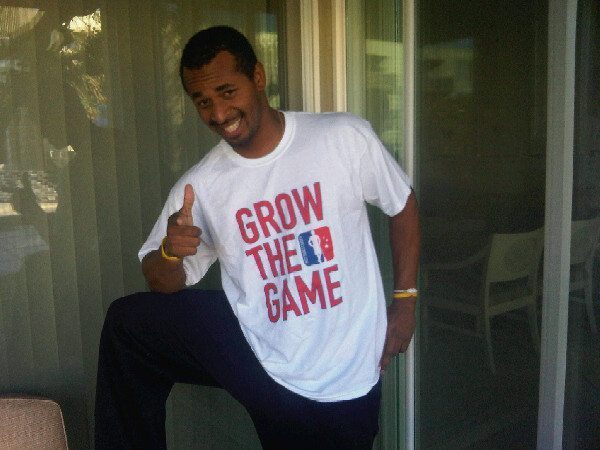 Editor's Note:  Jimmy Ciccone is back with another great post.  This time he's talking with lacrosse legend, Kyle Harrison, and this is definitely an interesting 1 on 1!  Great work, Jimmy and Kyle!
_____________________________________________________________________________________________
Recently I had the honor to chat with Kyle Harrison and ask him a few questions. Kyle has been very busy as of late; not too long ago he returned from growing the game out in Finland (this man is the defenition of a lax farmer, growing the game all over the place), so we truly are lucky to have him take time to sit down with us and talk a bit. He is a past NCAA champion, Tewaaraton winner, an ex-MLL pro, an ambassador for lacrosse all around the world and a role model both on and off the field. If you guys wanna make the most of your lacrosse career, take notes boys, this is who you want to idolize.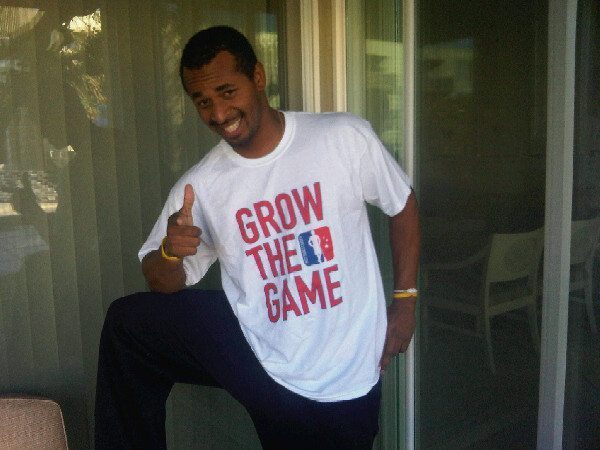 When was the first time you picked up a lacrosse stick?
Kyle Harrison: First pictures my family has of me running around with a lacrosse stick is when I was 3 or 4 years old. I started playing organized lacrosse around 7 years old.
So, I read your father was on the first all black lacrosse team in the nation at Morgan State University. Would you say he was your inspiration to play the game?
Kyle Harrison: Of course, he's the reason I started playing the game, and the reason I where #18 (his old number). I Always feel a sense of pride running on that field knowing what the guys back at Morgan State went through. If it weren't for them, Jim Brown and a handful of other guys, I wouldn't be where I am today.
What was it like growing up in a hot bed lacrosse area like Maryland?
Kyle Harrison: I loved growing up in Baltimore and getting to compete against the best players in the world at my age group on a daily basis. From heading to Philly and NY for tournaments, I certainly got to play against the best. Playing at Hop, I had 5 or 6 teammates that I grew up playing with in Baltimore. My parents and I went through a list a few years back of kids that I'd be playing against for 15 years and there were about 30 guys!
In Baltimore a lot of guys play at Lutherville, Cockeysville, Kelly Post, Towson Town, Caroll Manor, or a handful of other programs. Then head to one of the MIAA schools, then head to play Division 1 lacrosse somewhere. I remember looking at Jack Develliers (former UVA face off man) and I couldn't help but smirk when we both walked out to take the opening Face Off in the National Championship in front of 50,000 people as we'd been taking draws against each other since 5th grade when I played for Lutherville and he played for Cockeysville.
Then throughout middle school, then throughout high school when he played for St. Paul's, and I played for Friends.
Then finally, on lacrosse's biggest stage in the Division 1 National Championship game we met at the X for UVA and Hop.
(Editor's Note:  What an amazing story!  It's like these guys couldn't escape each other!)
In high school you were an all around athlete, playing soccer, basketball and lacrosse. When it came time for college why did you choose to play lacrosse?
Kyle Harrison: I loved being able to play all 3 sports in high school, and I think it definitely made me a better lacrosse player in the end. These days, I think kids (especially from Baltimore) play lacrosse all year round from a very young age, so by the time I got to college, I was ready to be a full time lacrosse player, which is what Division 1 lacrosse requires. I chose to play lacrosse because it's the sport my father played, and being a Baltimore kid, there was nothing better than going down the street to Hopkins.
Why did you choose to go to John Hopkins for lacrosse?
Kyle Harrison: In my opinion (and I'm clearly biased), there's no better place in the world to play the sport of lacrosse then Homewood field. Being able to play in Baltimore in front of my family and the hometown lacrosse fans was incredible.
Describe your season in 2005. What was the atmosphere at the start of the season and how would you describe winning the national championship?
Kyle Harrison: Well, the 2005 season actually started the summer of 2004. Having other people disappointed with you is one thing, and its something all athletes have to deal with. But, being disappointed in yourself  is a TERRIBLE feeling. When we lost to Cuse in 2004 in the Final Four, I felt like there was a lot more I could have done as one of the leaders of the team.
So, going into 2005, I knew I had to be the best leader I could possibly be, be playing the best lacrosse I could possibly play, be as strong as I could, and most importantly be in the best shape of my life. Going into that season, our Senior class was undefeated at home, which is a good amount of pressure, and then add on top of that the 18 year Championship drought, and you've got a serious situation! There was TONS of pressure, and I loved every minute of it, just like any competitive athlete would.
We had an incredible freshman class with Rabil, Peyser and Huntley, and a HUGE senior class with guys that had been starters since freshman year with Watson, Garvey, Erwin, Rekowski, LeSeur, Malo, Raymond and Barrie. That team knew how to be comfortable in ANY situation, and that's a special thing. We were used to playing with a lead, used to playing down by a few, used to being in 1 goal games, and used to being in OT. Going 16-0 and winning a National Championship was an absolute dream come true.
What was your reaction when STX approached you about a possible sponsorship?
Kyle Harrison: I was excited man, thats for sure. That whole first month after the Championship was a blur! From the Tewaaraton banquet, to US try outs, to meeting with different manufacturers, to playing Pro, it was crazy. Right when I signed with STX, we began work on the K18 equipment line, which was a lot of fun, unexpected and exciting.
Here we are 6 years later, and I'm about to begin working on the K18 III! It's been an amazing ride thus far. Shortly after signing with STX, I signed with Nike, which has been an amazing experience as well.
When you're going to shoot around or just hang out, what's your favorite piece of lacrosse apparel?
Kyle Harrison: Depends on where I am in the world! If I'm in a cold place, rock some Nike cold gear and trainer 1.2's on my feet. I've actually started rocking the cold gear tights under my shorts to just work out, even if it's hot outside. Ever since my hamstring injury two years ago, I've liked my legs to be VERY warm when running around. So the cold gear tights help, even if I look a bit wack.
Just hanging around the house? I'd go with Nike Sweats, hoody and Jordan 11's.
So what's THE big project you're working on this year?
Kyle Harrison: I've got a handful of things going on this year, some more time consuming than others. But, If I had to list them off, I'd say, playing in LXM Pro, working on a new equipment line with STX, launching my new head, and spreading the game internationally. So far I've got trips planned to Finland, England, Thailand, and New Zealand. Going to be a BUSY year, but I wouldn't have it any other way.
If there is one thing you could say to lacrosse players everywhere, what would it be and what can we do to grow the game?
Kyle Harrison: Depends on the age group for sure. For starters, I'd say thanks so much for all of the support over the years. I appreciate more than you'll ever know. But, if I were to give advice to lacrosse players of all ages, I'd just say keep working hard, stay positive, and supporting each other! Our sport is too small to do it any other way.
For more on Kyle Harrison go to his official site where you can view his facebook,twitter, blog, pictures and more.
Please leave any comments on what you thought of the article, what i can improve on in the future or anything else blow.
Thanks again for your time Kyle!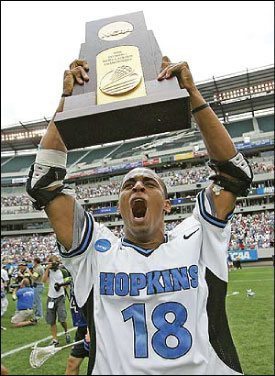 -Ciccone
________________________________________________________________________________________
This has been another Lax All Stars Fireside Chat. Check out our full list of interviews here.