It's Friday, and what better way to celebrate than having another Caption Contest!?!
We announced the July 1st winner last week – are you going to be this week's big winner? It's a lacrosse photo at its finest, and you have the chance to WIN FREE SWAG! This week's winner will receive TWO pairs of Adrenaline socks! One in the rare Grey Rasta style, and the other: a pair of LAS Dress Socks (Argyle)! All mid-calf, all the time. We just want to make sure you look good this Summer. It's the least we can do!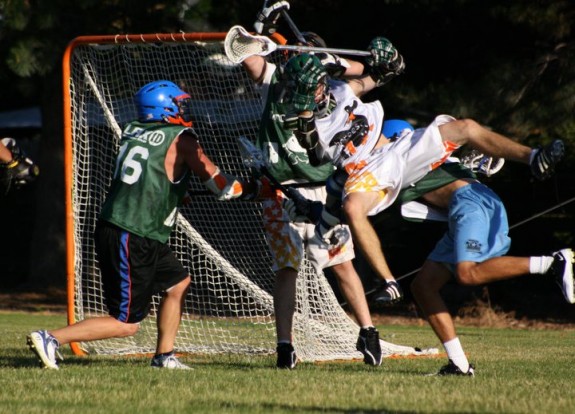 This week's photo comes from Day 4 of Idaho Summer Lacrosse League, where the jerseys are heroically ridiculous and the shorts are WILD! LAS Summer shorts in the House!
Now dig in, get commenting and possibly WIN! It's well worth a shot!
Learn more about Idaho Lacrosse at the newest LAS Blog: IDAHO LAX REPORTER.