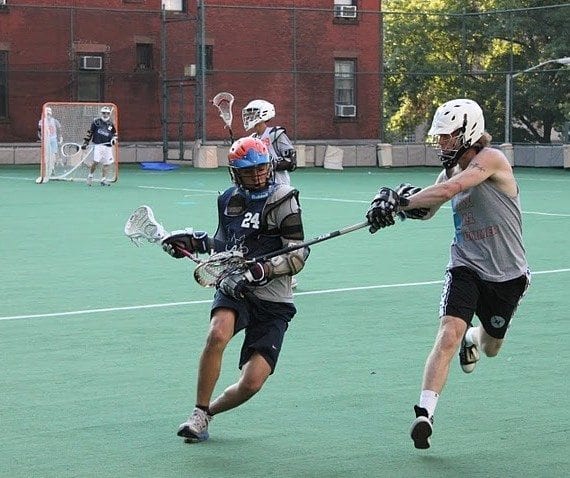 Last Summer marked the first-ever Rooftop Lacrosse season in New York City. Mat Levine of CityLax had some space at the Trinity School on the Upper West Side of Manhattan that was going to be used for NYC's Empire Games team. However, when the Games fell through, the space became available, and Rooftop Lacrosse was born.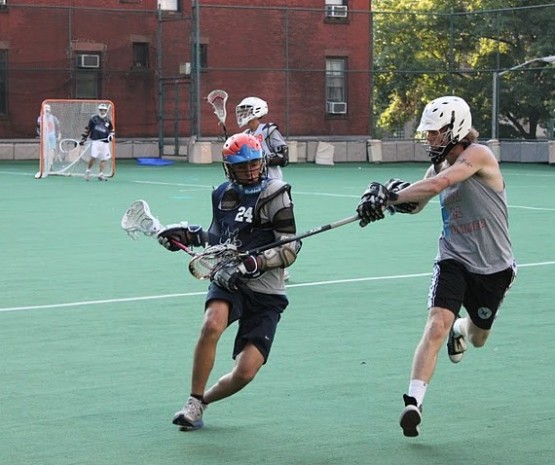 The concept is simple: Volunteer Coaches show up for 3 hours every Tuesday in July and run FREE lacrosse clinics and scrimmages for current public school lacrosse players and public school graduates. The first 30-45 minutes focus on stick work, then the players participate in one college-level drill, and then they play the game for an hour and a half.
Last Summer, some nights saw as many as 25 kids come out, and some nights, only 5-10 would show. But 2012 has been a big step up, and attendance has skyrocketed. On the first night of Rooftop Lacrosse over 20 people came out to play, and they were coached by 4 volunteers, including Mark Powers of the Salt Shakerz, Jeff Melnik (who also shot the above video!), Billy Nguyen (Ohio State) and Joe Tailento.
On the second night, over 30 kids came out and FIVE goalies showed up! Rooftop is picking up some serious steam! And it's not just doing so on the boys' side either! On Mondays, CityLax is also hosting girls' Rooftop Lacrosse! More opportunity for more kids? Consider us PUMPED!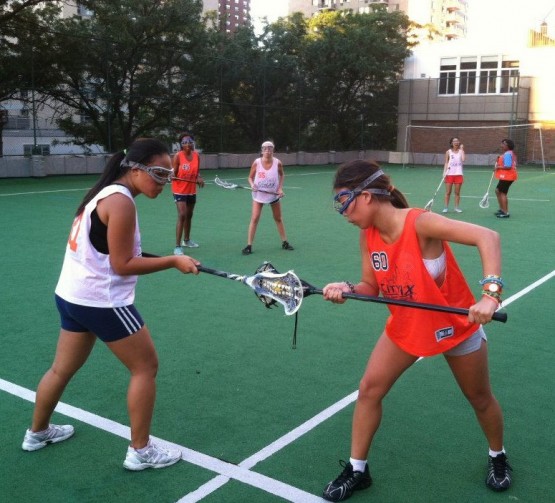 Lacrosse is an expensive game no matter where it is played, but in New York City, the lack of green space, and high cost associated with renting it, can be a game killer.
MANY THANKS to CityLax for backing this wonderful Summer activity, a HUGE thanks to the players for showing up, and an equally big THANK YOU goes out to the volunteer coaches who come each night to make it happen. The Trinity School also gets a big old shootout for supporting this weekly July event!
Click HERE for more information on Rooftop Lacrosse!
Editor's Note: In the interest of full disclosure, Connor is a Rooftop Lacrosse volunteer and CityLax Junior Advisory Board Member.