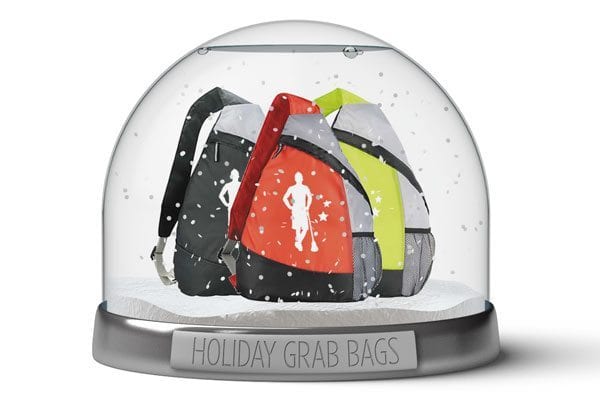 Do you need my sizing information?
Nope, not this year! Everything in 2013 Holiday Grab Bags is one-size-fits-all!
Are Holiday Grab Bags just for men's lacrosse players?
Yes. However, if you place an order intended for a girl, simply let us know by emailing info@laxallstars.com and we'll hook it up. We can easily replace the men's lacrosse related product(s) in your bag.
I'm ordering a Holiday Grab Bag for someone as a gift, can you tell me what's inside?
Sure – feel free to email us at info@laxallstars.com and state your case!
When will my order ship?
All Holiday Grab Bags are packed and shipped via USPS Priority Mail once our sale ends on Dec 15. You will receive tracking info by Dec 18.
Will I receive my order by Christmas?
US Customers are guaranteed delivery by Christmas if they order by Dec. 18th.
We ask that all International Customers please place their orders by Dec. 16th so we can ship it right away. We cannot guarantee delivery by Christmas due to the nature of shipping internationally via USPS, but we will do our absolute best to get it to you on time if you order by Dec. 16th.
What if I don't like what I receive?
Unfortunately, we cannot accept returns on Holiday Grab Bags unless there is a problem or mistake with the contents inside. This is the nature of the beast – it's all about the "mystery"!
And most importantly, how do Holiday Grab Bags make the recipient feel?
(Real feedback from previous Holiday Grab Bag customers)
If you've read this far, then thank you very much. Hopefully this information has helped inform your purchase decision!
– The LAS Team