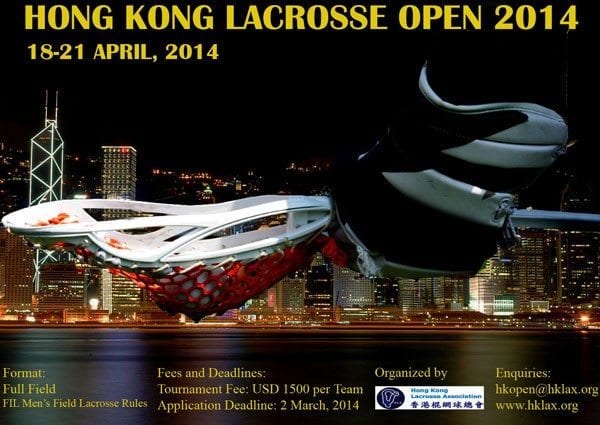 Got plans Easter weekend? Me neither…we should head to Hong Kong!
April 18-21 the Hong Kong Lacrosse Association (HKLA) is hosting an invitational tournament, welcoming teams from across the globe.
Registration is live now and will stay open until March 2nd. They hope to include teams from across the world to the event, challenging teams to bring their skills, strength and stamina to Hong Kong for the mark of the HKLA's 20th anniversary!
We welcome teams from across the lacrosse world to enter the Hong Kong Open. It will serve as a chance for players to compete against a roster of international sides, as well as help raise the profile of the sport here," – Louis Hou, HKLA executive director.
Hong Kong has a long standing tradition with lacrosse, typically played as a club sport by students and graduates of the University of Hong Kong residential halls.
We hope the tournament will help fuel public interest and excitement in the sport, in turn helping us to grow it at a grass roots level." added Hou.
Hong Kong Open 2014: 
Game dates: 18 – 21 April, 2014
Teams: 23 players per team, five bench staff; maximum of six men's teams
Game rules: FIL 2013 – 2014 men's field lacrosse rules
Team fee: US$1,500 (includes accommodation for 17 – 22 April; transport to/ from playing fields)
Application deadline: 2 March, 2014
Team confirmation: 9 March, 2014
Team fee payment deadline: 17 March, 2014
For more information, or to sign up, visit HKLax.org or email HKLA directly!