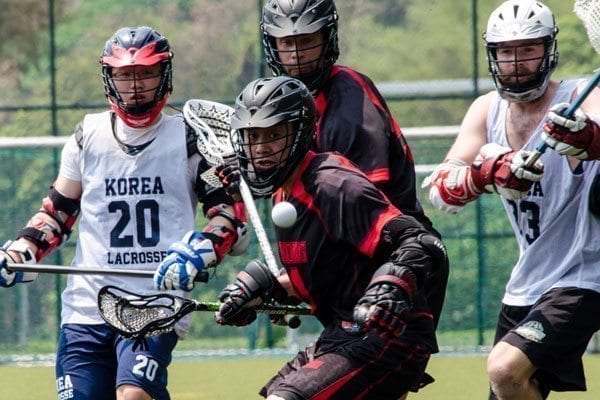 The Hong Kong men's lacrosse team has won the Hong Kong Open 2014 in a clean sweep.
The invitational tournament saw teams from South Korea and China (the national team and a team from Shanghai) go head-to-head with Hong Kong's national side.
Held for the second time since the inaugural tournament in 2002, the Easter tournament was hosted by the Hong Kong Lacrosse Association (HKLA) to help celebrate the organization's 20th anniversary.
A full list of tournament results is listed below:
2014 Hong Kong Open Rankings
Hong Kong
Shanghai
South Korea
Friday, April 18th
Hong Kong v. South Korea 16-5
Saturday, April 19th
Shanghai v. China 21-0
Hong Kong v. Shanghai 14-9
South Korea v. China 19-1
Sunday, April 20th
South Korea v. Shanghai 11-9
Hong Kong v. China 26-1
Monday, April 21st (third place game)
South Korea v. China 19-1
Monday, April 21st (final)
Hong Kong v. South Korea 9-6
The Hong Kong team is now focused on preparing for an upcoming training tour in Japan.
You can also stay on top of Hong Kong's road to Denver by following updates via the team's Facebook page.