Head's up!  This week's Hot Pot is the FINAL Countdown!
It's the end of July.  Have you been playing a lot of lacrosse?  We hope so!  But if you've been working, camping, playing other sports, or engaging in a number of other hot weather activities, and haven't had time for lax, then don't fear; it's not TOO late!
August is typically the slowest time of the Summer.  Generally, this is because it is the hottest, most humid month of the year AND it's the month before everyone heads back to school.  Unless you live in Florida, then you might back in high school in the next two weeks.  Sorry.  But anyway, MOST people still have a month left.  And that' just enough time to get some real work in… so get on it!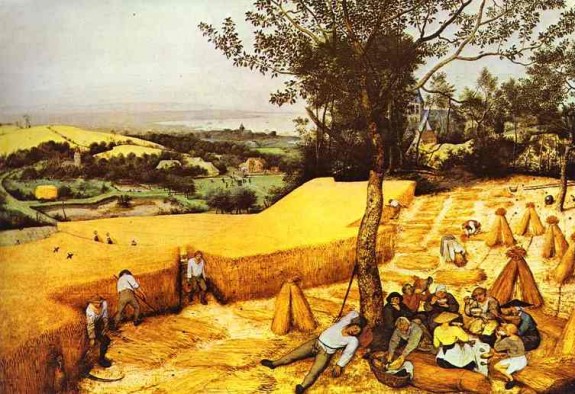 Obviously playing lacrosse is ideal because it allows you to run, work on your stick skills and hang out, and hopefully learn from, other good lacrosse players.  But maybe that isn't an option for you… that's ok!  There is still plenty of work you can put in, and you should always try to find ways to make it as fun as possible. I've played wall ball off of trees, rocks and other things in nature, so I know it's always possible to get work in.
Like I said, no excuses!  And make sure you're having fun!
Get that stick in your hands ASAP!  Wall ball is great, and I've been playing a lot myself this Summer.  In fact, I was hoping to show my short stick skills off in Tahoe, but the team needed me to play D, so I did for two games, before I was injured.  Oh well, it will just have to wait for the Southampton Shootout to benefit Citylax on August 20th.  Hopefully I can get my legs going a little bit more by then too!  And this brings me to my next point…
Setting goals!  If you are a youth player and you shoot 60 mph now, but want to shoot 80, it will take time.  How much time?  Who knows?!?!  So instead, try to set realistic goals for yourself and get to work.  Instead of saying I want to shoot 80, say I want to hit the wall 200 times, 4x per week for the rest of the Summer.  You might not hit 80, and you might, but the point is that you will have improved, and will have reached the goals you set for yourself.  Accuracy will definitely be better, and chances are, you'll probably be shooting faster as well.
Say you want to get stronger or faster.  Well wake up 30 minutes earlier and add in a routine of push ups, body weight lunges, and sit ups (or something along those lines) and make time to get out and run a bit.  Sprints, long distance, plyometrics… mix it up and get active!  Because of the heat, it's easy to stay inside, or get lazy.  But don't!  August is the time to prepare yourself!
If you have a unique situation, where you don't think you can train for lax in August, comment below and we'll try to help you brainstorm some ways to get some lacrosse in!  Grow The Game!
_________________________________________________________________________________________________
IN OTHER NEWS:
– Tahoe Coverage: Video 1, Video 2, Goat Brie, Friday Photos | LaxAllStars
– Michigan Equipment Manager Position | 412 Lax
– Denver Outlaws vs. Rochester Rattlers highlights | Lax.com
– Ryan Rabidou is in Cuba, GTGing through a Christian Camp.  Yes, Cuba.  Pretty cool stuff! |InsideLacrosse
________________________________________________________________________________________________
LACROSSE VIDEO OF THE WEEK:
This is the definition of a crosscheck, right?  Literally lifts the kid off the ground.  No call.  Ok.