During the fall, many lacrosse players, especially those in college, practice with their team and participate in scrimmages. Ideally, the team improves as a group, and players begin to find their roles within the team's new seasonal structure.
But what happens after fall ball is over? How can players keep from falling behind? And how can players continue to improve during that short "off-season" window?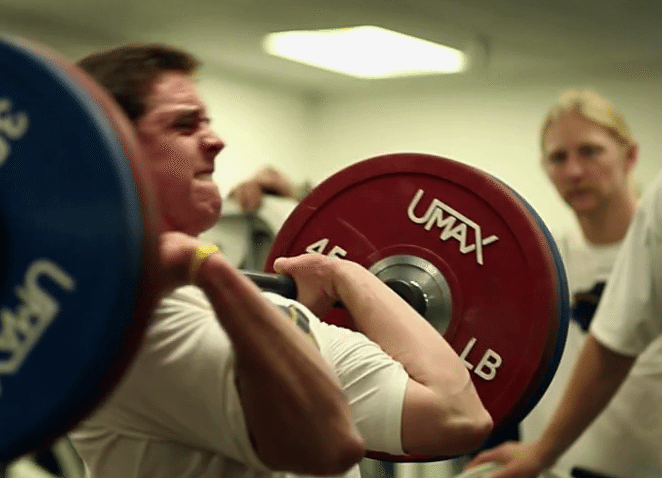 Once fall ball ends, Conditioning is often laid out nicely for players. Expectations have been crafted by the coaches and trainers, and as long as the player sticks to the program, they should come back in shape. Programs with mandatory team conditioning usually come out just fine here. However, this is not always the case. For the teams that don't do mandatory sessions, players who want to improve can focus on a couple of things:
Talk with your coach, and your school's trainer. Find out what you need to work on most, and then actually work on it! These guys won't lie to you, because if you improve, their chances for success improve. So listen up, take some notes, get informed, and attack your goals with vigor.
Partner up. Making excuses to yourself is easier than making them to yourself AND another person. Find someone outside of your close circle of friends to train with. This will remove the ease of backing out. Hold each other accountable. Push each other to improve.
Set priorities and goals for yourself then meet them. Whether it is with a trainer or coach, a friend, or knowledgable person, set realistic goals for yourself. Then find a way to meet those goals with hard work. Track your progress and commit to making it happen.
Focus on your legs! If you want to be a rock that runs hard all game, make sure you focus heavily on your legs and conditioning. The Summer and Fall is great for getting beefy, but the Winter is for legs of steel.
When it comes to Stick Work, there is often less direction supplied, and a larger variety of areas for improvement. However, since stick skills are so integral to being an excellent lacrosse player, one should not put their stick in the closet and focus solely on the gym. Your stick must be a top priority.
Like I said above, stick work is incredibly diverse, and different things will work for different players. For example, every player out there does not need to take 300 shots per day. Some do, and some don't. Let's walk through some things to consider when working on stick skills:
Know your strengths and weaknesses! Where did you shine in the Fall? Was your time and room shooting on point? Then maintain that aspect of your game with some light repetitions and shoot every couple of days for 20 minutes. Did your passing pale in comparison? Then focus on hitting the wall more, and being able to make consistent, crisp passes.
Ask for help. Seek out coaches, and goalies, and guys you played against all Fall. Ask them what parts of your game, and specifically your stick work, need improvement. Do you telegraph your shots? How are you on ground balls? What do other people see as your weaknesses? If you struggled to make a cross feed pass off a dodge, partner up and work on that!
Learn a new trick or skill. Maybe you want to perfect the question mark dodge, or throw a better behind the back, or you want to learn how to throw the Hurricane Sandy. Either way, challenge yourself to increase your stick skills by learning something new. Get out of your comfort zone and take your relationship with your stick to a new level.
Defensive Guys, this applies to you too! Don't think that just because you are a d-mid, or play with a long pole, that you don't need to improve your stick skills, and stick checks, just like everyone else. Stickwork is a HUGE part of the game, so get better!
The last aspect of Winter Improvement that I will cover is Eating. College coaches hate nothing more than Winter break. It means their players are out of sight, usually off campus, and out of their control, right before the season starts. It means training can lapse, but as I laid out above, that is a solvable problem. It also means players go home, and eat a TON of food, and that can be an off-season improvement killer.
During Winter break, parents often stuff their college kids with food. Since the eating at school is never as good as it is at home, the kids chow down. And the extra pounds can pile on. I'm not saying players should be waifs, but the difference between 6'2″ 205 pounds of muscle, and 6'2″ 225 pounds of muscle and holiday food belly, is huge. Here are some keys when eating before the season starts:
You can still eat a lot… but if you're going to eat, make sure you train a lot too. This doesn't mean that you just go out and run a couple miles though. It means you have to train… HARD. This one is all about personal responsibility. If you're going to gorge, you need to realize what they means.
Don't make it worse for yourself! You're eating great home cooking, and lots of it. So stay away from fast food. It's packed with empty calories, and lots of them. You can eat the fast food junk when you're on campus, but when you're at home? Avoid it like the plague.
Cook with your parents. You might learn a thing or two about cooking and being an adult, and it will show them how much you have matured while at school. This doesn't have a ton to do with training, it's just the right thing!
I hope these tips have helped you think about what you're going to do this year between fall ball and the Spring season kicking off. If you have other recommendations or questions, drop them in the comments section and we'll have ourselves a little discussion!