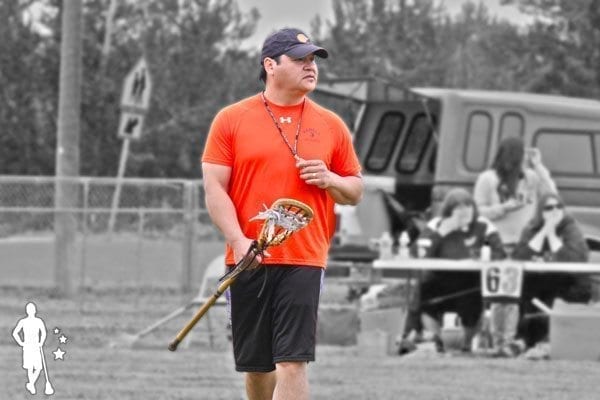 While in Oregon for the 1st annual Native Youth Lacrosse Championships last weekend we were able to catch a little bit of time with Cam Bomberry, legendary player and the Director of Lacrosse for the Iroquois National Team, to give us an update on what's going on up in Six Nations in preparations for the World Championships in Denver, CO, this July!
Cam, along with Kevin Sandy, has been traveling across North America to help Grow The Game on Native reservations and among the Native American community as a whole.
I had the privilege of getting to spend the day with Kevin and Cam last weekend and they were gracious enough to let me pick their brain not only on lacrosse history, Native culture, and the growth of lacrosse on reservations, but I was able to grab a few minutes with Cam to talk about the current state of the Iroquois Nationals in the final months before the World Championships.
You could tell through the passion in Cam's voice that he is ready to hit the ground running in Denver. He spoke very passionately about the group of men they have to choose from to represent the Haudenosaunee nation on the world's biggest stage.
Cam will serve as the associate head coach and director of operations for the World Championship. Cam is a familiar face within the program. As an alumnus of the Iroquois Nationals he has played many roles as both a player and coach. He began his career with the program in 1990, competing in the first official world championships for the Nationals. Cam played in four consecutive FIL Men's World Field Lacrosse Championships, along with the 2003 World Indoor Lacrosse Championships. He also has won an NLL championship with the Rochester Knighthawks. Cam served as the Head Coach of the 2010 Iroquois Nationals field lacrosse team.
The Iroquois are glad that the 2010 incident is well behind them and they feel exceptionally prepared to compete again in 2014. I'd say with the success the Thompsons, among many, are having, this could be a very positive year for the Iroquois to make a run for gold.
Here's the full 44-man roster… the Iroquois National Team has yet to post their final selections:
[twocol_one] Attack
Cody Jamieson
Brett Bucktooth
Roger Vyse
Miles Thompson
Ty Thompson
Seth Oakes
James Cathers
Midfield
Jeremy Thompson
Jeff Shattler
Craig Point
Lyle Thompson
Johnny Powless
Mike Lazore
Alex "Kedo" Hill
Randy Staats
Adam "Abby" Bomberry
Jerome "Hiana" Thompson
Zed Williams
Frank Brown
Anthony Patterson
Brendan Bomberry
Zach Miller
Vaughn Harris
Neal Hopps
Rod Squire
Zach Williams
[/twocol_one][twocol_one_last] Defense
Sid Smith
Marshall Abrams
Tom Montour
Taylor Smoke
Kyle Isaacs
Jesse Jimerson
Oakley Thomas
Myan Adams
Travis Hill
Isiah Kicknosaway
Tyson Bomberry
Jr. Bucktooth
Billy O'Brien
Goalies
Marty Ward
Warren Hill
Jeff White
Spencer Lyons
Trey Adams
[/twocol_one_last]
Check out the Iroquois National Team's
website
, 
Twitter
, 
Facebook
and 
Instagram
 to keep up with the Iroquois!