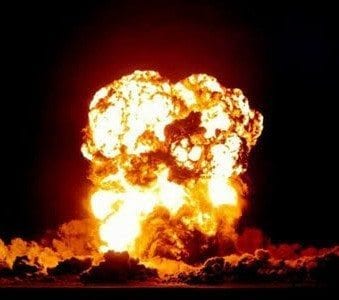 Welcome to another Lacrosse Video Explosion on this fantastic Friday! We've got all your video needs covered, right here, in one place:
KILLER Old School Box Video
Springfield's Midnight Madness
Coach Keith Bugbee has been there for THIRTY years. Wowzas. A whole lot of WOOO! to start off the season for the Pride.
D3 Showcase Video – Awesome
Whittier Preview with Brian Kelly
BYU's Season Preview
20 Yard Bomb Squad
The play heads the other way and an 8th grader steps in around the 25 yard marker, near the hashes, and lets loose with a snipe… this is easily from 20 yards away. Maybe further. Impressive!
NOT Video: Houston Will Go D1?
Check it out. This would be super cool.
Lax On TV – Slovakia's First Time
The old box footage from Radotin, in the Czech Republic is pretty amazing to see.
Wings Vs Roughnecks
CityLax – Columbus 2013 Profile
Big Hit, or Cross Check?
We'd go cross check, but what do we know?