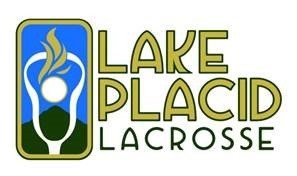 Established 24 years ago, the Lake Placid Summit Lacrosse Tournament has developed a rich history and become one of the premiere lacrosse events in the country.  This year's tournament runs from August 5th until the 11th, and feature boy's and girl's scholastic divisions, men's and women's open divisions, men's Masters, Grand Masters, and Super Grand Masters.
Placid is one of the biggest tournaments in the country and always draws tons of people and excitement, especially from the surrounding hot bed that is Upstate New York. And it serves as a place where old friends can meet up, and old rivals can once again butt heads.
There are over 500 games to be played, and this is done on 12 fields, which are all located a short distance from the two-time Winter Olympic village. The village is quaint, and features numerous places to grab food. There is also plenty of night time activity.
Saturday is the marquis day of the tournament as play-off games will be held in eight divisions, and will feature well-known teams and individuals. There are more than 17 college alumni teams, including Syracuse, Johns Hopkins, Cornell, Georgetown, and Penn which will participate.  A total of 90 games – the most ever to be played in one day – are scheduled for Saturday, August 10.
Last year, Burnt Orange (Syracuse Alumni) team repeated as Masters champions, and they are obviously looking to do so again this year. I wouldn't be surprised to see the Burnt Orange pull off the three-peat this year. Power-Tek took the men's Elite Open title, and last year's Women's Open I title was claimed by team Graph-Tex which won 10-8 over Twisted Sister.
Some of the names in attendance this year include Syracuse star and Tewaaraton Trophy winner, Mike Leveille, Georgetown alums Greg McCavera, Greg Papa, Matt Gallagher, and Scott Doyle, amongst many others. Will the Powells be there? You betcha. Will Tommy Gilligan be there? Indeed he will. I could go on and on forever, but I won't.
Due to the size of the tournament, Lake Placid is anticipating almost 4,000 players this year, and each player brings on average 1.5 additional visitors. Roughly 9,500 guests will help create a significant economic impact during the seven day tournament. Even with lower attendance two years ago, the Lake Placid Visitors Bureau and Regional Office of Sustainable Tourism estimated direct spending from the tournament at $3.6 million.
In other exciting news, Samuel Adams has been added to the already prestigious group of sponsors which features Warrior Lacrosse as the major sponsor. Samuel Adams will also be featured as the official beer of the Lake Placid Summit Lacrosse Tournament. So if you have a chance, grab a Sam Adams and go check out the action at Lake Placid! Or just go to Placid, you can grab one there.