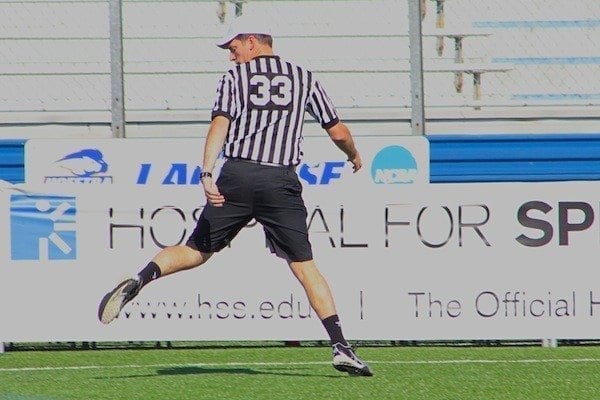 Ah, week four – the Mecca of MLL overreaction. We're weeks away from actually sealing anyone's fate, but (and I'm pretty sure I said the same thing last year) man oh man, 1-3 looks so much worse than 2-2, and this season, five teams find themselves teetering on that very precipice, staring into an abyss of no return. Okay, that may be a bit overdramatic, but this part can not be overstated: if you're 1-2, right your ship ASAP, or you just might get left behind.
Charlotte Hounds @ Boston Cannons
Charlotte comes into this one feeling pretty good, having finally crossed the double-digit scoring threshold last weekend. While that total used to be taken for granted, it's actually one the Cannons haven't reached since week one, and their two ensuing losses have been of the one-goal, heartbreaking variety.
The Hounds have never beaten the Cannons, and if that streak is to end this weekend, they'll need to find a way to defeat the league's most consistently stingy defense in what could come down to a battle of midfields. Matt Danowski's status is once again up in the air; if Mike Sawyer and Ryan Young are locked down, can Jake Tripuka or Tom Denapoli take advantage of Boston's defensive midfielders? On the other side of the ball, can, say, Josh Hawkins shut Kevin Buchanan down if Mason Poli is busy chasing Paul Rabil around? Rabil leads the league with eight assists; easier said than done, but you'll want to keep the sliding to a minimum.
It's a bit of a Harvard homecoming for a pair of Hounds, as Dean Gibbons (coming off of the best game in his very short career) returns to his old college field and Crimson assistant Adam Ghitleman, who seemingly can't get away from the place, suits up for the first time this year. Head coach Mike Cerino says they'll decide if Ghitleman or Pierce Bassett will be the official starter when they get to Boston, but if he's ready to play, you'd have to assume it's the captain Ghitleman's job to lose.
Speaking of colleges, the Hounds surely wish this weekend, not last, was the one where Chris Eck was off graduating from business school, having gone 27-35 the last time he squared off against Tim Fallon. Fallon's coming off of a solid 14-21 performance last weekend (although it was against the Bayhawks, so adjust your conclusions accordingly), and the momentum could help him turn the tables this time around.
New York Lizards @ Ohio Machine
May 18, 2013 is the date of the Lizards' last trip to Ohio, a 14-8 New York victory. It's also the last time the Lizards won an away game – they've lost six in a row and nine of their last ten, and now they're headed into hostile territory: the home opener for the Ohio Machine.
If the Lizards expect to silence the crowd (and their own road trip demons), they're going to have to learn to share. A league-low 26% of their goals have been assisted, and last game, all of the team's three assists came from one player. Perhaps more than with scoring, this may be where the "too many chefs in the kitchen" concern has begun to rear its head. It's one thing to be a feeder, another to be an unheralded (yet completely necessary) ball movement guy. Everyone can't hold the ball and try to set up the finisher, you need the dude passing to the dude who passes to another dude.
Drew Adams has allowed four two-pointers (the rest of the league has allowed four combined) through the first three games of the season, which bodes well for the likes of Kyle Harrison and Peter Baum, who, although not hitting two-pointers (very few clearly are these days), have no issue with pulling up from distance. In Harrison's case, the real concern will be rebounding from a poor showing last weekend, where only one of his six shots last week was on goal.
There's a question mark in goal this weekend for the Machine, as Scott Rodgers suffered an ankle injury last weekend against the Launch and was unable to return. If he's on the sidelines, Brian Phipps has proven to be a more than capable backup, stopping 10 of the 16 shots he faced in 44 minutes of relief duty.
Florida Launch @ Chesapeake Bayhawks
The Florida Launch is all growns up, and after three home games, they're leaving home for the first time. As you've likely heard, Casey Powell leads the league in scoring, and seems poised to make the Bayhawks regret sending him down I-95 in the offseason, but here's the big concern: his 16 points are equal to the output of the second, third, fourth and fifth-most productive members of the Launch combined. Garrett Thul and Kevin Crowley missed the first game of the season, but still – Casey's going to need some help carrying the load, especially if his 56% shooting starts to decline a bit over time. Maybe Kieran McArdle can step in and alleviate some pressure at attack; having taken seven shots in his first game, he's clearly not afraid to try.
As far as the Bayhawks go, they've got a rack of problems they're looking to address, beginning with faceoffs, where the team is winning a league-low 39% of their draws. Currently sitting at 46%, Florida's Chris Mattes is sixth in the league, which could mean an opportunity for Chesapeake to string some possessions together.
The second Chesapeake concern involves a potential logjam on the defensive side of the ball. When discussing their loss to Charlotte, head coach Dave Cottle spoke highly of CJ Costabile's performance, then went on to say that Brian Megill has played better each week. With Jesse Bernhardt expected back this week with Spallina, Polanco and Evans, someone's watching this one in a polo, right? Who do you sit?
Finally, Chesapeake's scoring identity tends to shift between positions any given year, but they don't have a midfielder with more than four points to his name (technically Matt Mackrides has six, but he got them back when he was playing attack), and that's not going to cut it. Can someone put up numbers from the midfield, or will they just wait until Joe Walters shows up in a few weeks? Cottle regards Peet Poillon as someone "who can score four or five goals in a game," and frankly, he may need to.
Rochester Rattlers @ Denver Outlaws
It's a battle of the league's two hottest teams: the team that's surprising everyone vs the team that's surprising absolutely no one. Teams with similar characteristics, from balanced attack and midfield scoring to the long outlet loving-est goalies in the game. As far as common opponents go, they're the teams who beat the Cannons by one goal, so, well, that doesn't help much either…
Okay, here we go: one difference between the two has been at the faceoff x, where Anthony Kelly has gotten off to a strong start, having won 58% of his draws. As Rochester's John Ortolani has not fared as well (in his defense, two-thirds of his faceoffs this season have been against Greg Gurenlian; can't be good for your average), the Rattlers have begun using a pole on each wing, which seems like a strategy they're likely to employ this weekend as well.
In another case of a former employee making his first trip back, Justin Turri faces the Outlaws for the first time since his offseason departure, and has gone from lesser-known role player to offensive focal point. Dan Hardy picked up rookie of the year honors with Denver back in 2009, and registered 30 points the following summer as well, but we're going to move on, since pretty much everyone who plays lacrosse has played for the Denver Outlaws at some point in time.
Boston vs. Charlotte. The Road vs. New York. Denver vs. The World. Will any of these streaks come to an end this weekend?
Every game this week takes place on Saturday, well after the college games on ESPN have ended, so just like last weekend, scrap your plans and make an entire day of it. Good luck to your squad, and check back next week for more MLL coverage.