The Lizards and Outlaws entered the weekend with a chance to join the Bayhawks with a guaranteed spot in championship weekend. Meanwhile, both the Cannons and Rattlers needed to keep winning or risk falling out of contention. Let's take a look at what actually went down!
 Chesapeake Bayhawks 13 – Boston Cannons 16
The Bayhawks controlled things early and jumped out to a quick lead, but the Cannons always battled back, tying the game four different times before pulling away for good. Ryan Boyle led the charge with a season-high eight points (on two goals & six assists).
For what it's worth, John Grant Jr. led all scorers in style points, scoring twice on identical "righty dodge from x to question mark to lefty behind-the-back" moves. That was a mouthful. Last weekI said the Cannons would need to take advantage of their extra-man opportunities, and they did, scoring on three of them.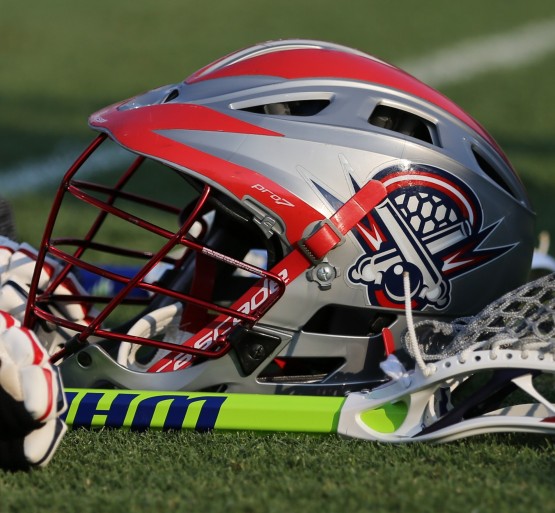 Of course it's easy to notch three man up goals when the Bayhawks serve up eleven penalties in the game (including three different unsportsmanlike conduct calls). Chesapeake tried to rally in the fourth quarter, but it was too little, too late.
Game Notes:
– Steven Brooks' 2-pointer was Chesapeake's 24th of the season, one shy of the record set by Boston in 2002.
– Boston's Chris Eck won 19 of 31 face-offs and led all players with twelve groundballs, setting Cannons records for most groundballs (96) and face-offs won (199) in a season.
Charlotte Hounds 9 – Long Island Lizards 13
The Charlotte Hounds came out swinging and looked great in the first half. They scored the first three goals of the game, all seven of their goals came from different scorers, and they won seven of 15 face-offs. NCAA tourney hero Eric Lusby made his MLL debut (he scored a goal on his first shot, of course), and it was pretty much all Charlotte could ask for.
The second half? Completely different – The Hounds won two of 11 face-offs and scored a total of two goals. Brian Langtry and Max Siebald helped spark the Long Island comeback, and a five-goal run in the third and fourth quarters put things out of reach for the Hounds.
Game Notes:
– Charlotte's Jeremy Boltus went down with a knee injury in the 2nd quarter. We're still waiting for his MRI results to see the extent of the damage. Worth noting that one of the people to help him to his feet was opposing coach Joe Spallina. Very classy move.
– Long Island's Greg Gurenlian scooped a game-high eight groundballs and set the Lizards record for groundballs in a season, passing Jay Jalbert's mark of 105 set in 2003. Gurenlian's 112 groundballs this season is 2nd all-time behind Paul Cantabene's 156 in 2004.
Denver Outlaws 21 – Hamilton Nationals 12
The Outlaws-Nationals game was the only game last weekend which was never really in doubt. The teams were even for the first ten minutes, but a two-man Nationals penalty started up a five-goal Outlaws run and the Nationals could never completely dug their way out of that early deficit.
The Nationals went on a run of their own in the second half, but the Outlaws countered by scoring five of the game's last six goals, including three in one minute. The Nationals discussed the importance of playing for pride even though they had been eliminated, and it didn't look like they were just going through the motions out there; the Denver offense was just too strong.
Game Notes:
– Six different Outlaws players scored at least two or more goals.
– The Outlaws have scored 20 or more goals three times this season, most in the league.
– The Nationals haven't won a regular season game against the Outlaws since 2009. On the other hand, they're 2-0 against them in the playoffs.
Ohio Machine 13 – Rochester Rattlers 14
Since the Cannons beat the Bayhawks on Saturday afternoon, the Rattlers knew their game against Ohio had gotten that much closer to a must-win situation. The final score was close, but Ohio (missing both Greg Bice and Jim Connolly) never led or was even tied in the game after a 0-0 start.
The score at the half was basically Rochester seven, Chazz Woodson three, since no other member of the Machine recorded a first half goal. Woodson finished with five goals and an assist while hurting several defenseman's ankles, and feelings, in the process.
The Rattlers kept letting Ohio climb back into the game in the second half, even turning the ball over to Kyle Hartzell with a few seconds left in the game. However, Joel White came up huge, swarmed Hartzell at midfield, and time ran out before the Machine could get a shot off.
Game Notes:
– Chazz Woodson scored a total of nine goals in his two games against Rochester this season.
–  Of Steele Stanwick's 15 assists this year, his feed in the second quarter marked the first time he assisted on a Woodson goal this season. Imagine if these guys build some chemistry for 2013.
– Rochester's penalty kill percentage currently sits at 88.24%, which would be a new record if it stays that way for the rest of the season. The current record is 83.3%, and was set by Denver in 2009.
The Big Picture
Even after all these wins, only one ticket has been punched for Championship Weekend. Some teams can clinch next weekend, but others might have to wait until the final week of the season. The games just get bigger from here, so I'll be back on Friday to preview next weekend's MLL action!