Editor's note: Today marks the first Music Monday post sponsored by Maverik Lacrosse! Over the next few weeks we'll be checking in with Maverik's athletes to get their take on good music. Pre-game, post-game or just a few tracks to relax to, stay tuned for solid music recommendations from some of the world's best lacrosse players!
But wait… there's more! You'll also get a chance to win free Maverik gear!
Keep reading for all the details…
__________________________________________________________________________________________________________
First up – Joe Cinosky! Maverik athlete Joe Cinosky is a busy man who loves his tunes. Hailing from Mountain Lakes, New Jersey, the 6'3″, 220lb defenseman competes in the NLL for the Minnesota Swarm, coaches the University of Minnesota Gophers in the MCLA, and spends his summers playing in the MLL for the Chesapeake Bayhawks. Joe was an all-american longpole at the University of Maryland, a 2009 MLL All-Star and most recently, a member of the Gold Medal 2010 US Men's National Team.
Check out Joe's tracks below, and help him out by recommending a new song in the comments section below! If he picks your song, you'll win a free pair of Maverik DNA Shorts!
Take it away Joe!
I'm not a huge Beastie Boys fan, but if you haven't checked out their latest video release "Make Some Noise – Extended Cut," they have some pretty incredible cameos in that video. "Make Some Noise" is the opening track in their new album, Hot Sauce Committee Part Two, and it might be my favorite right now.
My Morning Jacket is also releasing a new CD at the end of May, and they have a song called "Circuital" that reminds me of  warm weather – even though we aren't getting a lot of that out here in Minnesota.
It's hard to try and keep up with the thriving local music scene but I enjoy listening to the local band, Trampled by Turtles. They have a song called "Wait So Long" that you should definitely check out!
When it comes to pre-game music I like to start it off with some "old school" rap and then warm it up with some techno. The latest song that has been killing my battery on my iPod is "Cracks (flux pavilion remix)" by Freestylers. The Gophers like this one and it sounds way better when its played at TCF Bank Stadium.
I also usually play a couple songs from Rage Against the Machine's Evil Empire before taking the field. It's a classic album that just puts me in the right place before a game.

Oh, and I almost forgot to mention that I am a huge fan of Kid Cudi. Revof, and Mr. Rager have been on repeat for the past couple of months!

What about you guys? Got any solid recommendations for me?
To enter to win a free pair of white Maverik DNA Shorts, drop your recommendation in the comments section below and like Maverik Lacrosse on Facebook!
Joe will pick his favorite song later this week. Feedback (likes and replies) from other readers can only help you!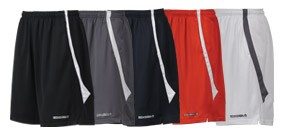 Interested in more Maverik Lacrosse gear? Check out their selection at South Swell Sports.