Editor's Note: LXM PRO, STX Lacrosse player and all around great lax guy, Brett Hughes, is a man who loves lacrosse, football, Upper Arlington, Virginia and MUSIC. Let's see what Brett has in store for the LAS Nation, shall we? It's Music Monday time! Plus Brett will be giving one lucky reader a FREE STX SURGEON HEAD!
____________________________________________________________________________________________________________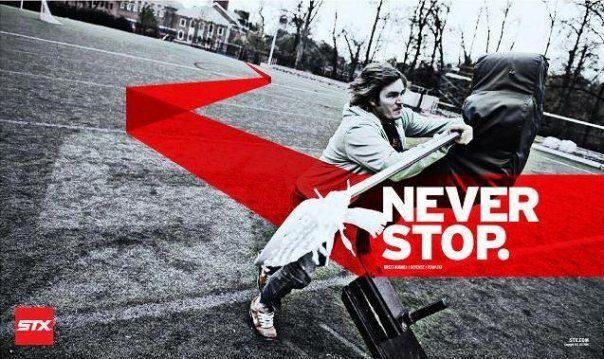 Pumped to be in the booth on a Music Monday!  Music is something that is a massive part of my life and always has been.  In fact, it's probably never been a bigger part of my life than right now, with so many people creating great music, so many shows packing in 2 and 3 great artists to fill the bill, and, on a more personal level, having my lovely gal, Kate Voegele, in the midst of a new album.  So with that, here is my Music Monday!  Enjoy!
To preface my choices, I have noticed that music is being consumed as fast as we eat these days.  It's all about the newest, most underground, or unreleased track that people can find.
I am afraid to say I can't keep up.  I love new music, but when I find it, I listen to it and enjoy it for a while and that can hold me back from finding the hottest new track.  But then again, the "hottest new track" doesn't always mean GOOD to me… so check some of these tracks out, but more importantly check some of these musicians out, chances are if you don't like the track I'm hyping up, you'll love something else they got!
Kate Voegele: 'Heart in Chains" – Great music video and song.
And "Sandcastles" is hitting some radio stations and I know some of the guys in the Lax world love this track. One in particular can sing it pretty well! (Editor's note: we wonder who that could be!) Check the entire album out!
Natasha Bedingfield: "Neon Lights" – I love her music, and I love her heart. I have seen a ton of her shows and she just brings it. This song is a favorite, I must say:
Andy Grammer:  "You Gotta Keep Your Head Up" – Andy was was recently on tour with Kate, and this is one of the catchiest songs of the year.
Kenny Chesney and Grace Potter: "You and Tequila" – Grace Potter's voice is awesome, totally relaxing and great lyrics:
Shwayze and Cisco Adler: "Island In The Sun" – They are homeys and this is a perfect summer song:
Years Around the Sun: "Miles Away" – Check this song out.  It's from from one of my favorite surf videos… this song just puts me in the best place at the end of the day.  Not to mention the video (Castles in the Sky) is just epic.
Eddie Vedder: "Without You" – Say what you will, but this guy has been killing it for so long and his voice is going to be one that people remember forever.
Taryn Manning: "Turn It Up" – Shout out to our buddy Taryn, who brings such a great vibe to every party she is spinning at, and loves music as much as anyone I know… Check out the video!
Now here's your chance to win a free STX SURGEON HEAD from yours truly – Recommend a new song to ME by hitting me up on Twitter!
1) Follow me, @Brett_Hughes.
2) Tweet at me with a song and use hashtag #BDOML (Best Day Of My Life!).
3) That's it! I'll pick a winner this Wednesday!
Thanks for stopping in everyone! I will be back to host another Music Monday shortly… maybe I can even pop in for a podcast and get something going here with all the great fans of LAS!  But in the meantime, get out there and check some new music out!  The radio limits us these days, and honestly hearing people live may make you understand, and enjoy, it even more…  I love all music and the more you see and hear the more you will too!