What's up laxers?  This is Paul Caso (Bro-Man) and Dan Green (Man-Bro), co-founders of Man-Bro Bro-Man Sunglasses here to bring you Music Monday.
First we'll have Paul Caso tell you a little about our company and what we are all about…
Founded by two freshman in college, we began less than a year ago setting up a small tent at local lacrosse tournaments, selling shades with the idea that everyone deserves a sweet pair of shades. After a few tournaments we realized what we could contribute to the tournament atmosphere and that lacrosse and shades have an indirect link.  All of the companies and organizations we work with have a common goal, growing the game.
Lacrosse tournaments are one of the best ways to grow the game, because nothing is better than a tournament on a sunny day.  These tournaments are about competing on the field and chillin' off the field with your team and everyone who came to support you  I like to think of it as a vacation. This is where we come in… we think all laxers should have some fresh shades to wear around when they aren't playing.  Laxers have by far the flyest style – the jerseys, the shorts, the socks – it's all about having swag.  Why shouldn't laxers also have the flyest shades?
It's nice not to have to worry about the sun burning your eyes during the summer, but most shades just don't cut it.  Man-Bro's have a sick lacrosse logo, a cool name, and we carry tons of styles so you can find shades to wear for any occasion and you don't have to worry about your buddies swagger jackin' you either.  We price our shades so you can get as many pairs as you want instead of just one for the entire year.  This way you always have the right pair to fit your look, or to support your team.
We also give out free pairs on our Facebook page and support a Photo of the Week for our great friends here at LAS.  We at Man-Bro really appreciate all of the support laxers have shown us, and so we figure the least we can do is introduce you to a couple bands you've probably never heard of that just kill it.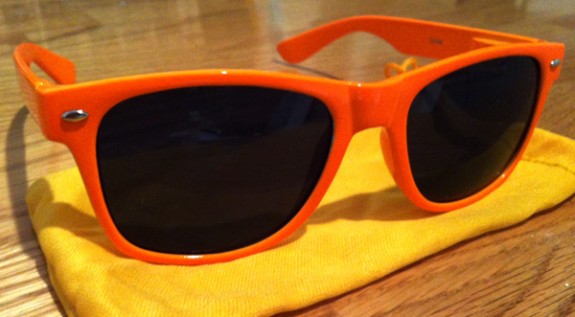 Now let me turn it over to Dan Green (Man-Bro himself) so he can introduce you to some music you may or may not have heard…
First I want to warm your ears up with some wild beats from our buddies at Green Line Inbound out of Boston, MA. Their sound is so unique it is impossible to classify, but if you need a classification here it is:
Green Line Inbound combines funk, dance/pop, and rap with Barry White and hot sauce to make something you have truly never ever heard. They use a keyboard, base, guitar, drums, a disk jockey and even a talk box.  They carry two lead singers with other band members also making contributions and bring everything together nicely.
The covers these guys do are absolutely killer – from Snoop to Cake – and they add their own flavor to each while also doing justice to the original version. Unfortunately, YouTube has yet to truly capture their brilliance as peoples' phones aren't precision sound instruments.  Their original songs are also sick and unique and you should definitely check them out on their website, (I personally recommend the studio version of "Give it Up"). You can download their EP there for just $3!
Next are a couple of bros out of Kennett Square, PA who call themselves Windoview. This is the perfect music to listen to when you are unwinding outside the hotel after a day in the summer heat at your favorite lax tourney. These guys are so chill you might need to put on a sweater. The  below is to a song called "City Lights" from their album Pine Island. It's like a mix between Jack Johnson, Fergie, and Jesus (If you don't see the step brothers reference, watch it again).
Check them out at their website where you can download their album Pine Island for the stingy price of $5.
These two bands have yet to hit it big, but with your help they have the ability to do great things!
Finally, I wanted to introduce you guys to a well known band that Paul and I both love to listen to on our way down to tourneys in the minivan and really anytime.  The band is called Rebelution. We started to listen to them last year when our friend discovered the tunes… Man-Bro music tip: if you don't have time to find bands yourself, find someone that does. They will love introducing you to what they find, and you get to expand your horizons and listen to truly great music.
Back to Rebelution, it's the kind of music that's good when you are chillin' with friends AND when you are at the gym. I like to think of 'em as all purpose beats.  My favorite song is "What I Know" followed by "Courage to Grow" and "Feelin' Alright".  Check them out on YouTube and you will be hooked immediately by their sound.
So that's all we've got for this Music Monday. Gear up for summer by listening to some chill music and finding the right Man-Bro's for you. Hope all you laxers out there liked it – we want to hear what you think!
Also, don't forget to like our Facebook page. For every 25 new fans, we give one of them a free pair of Man-Bro's; and for every 50 new fans, we give one of our existing fans a free pair as well. There's nothing to lose, so come join the party!