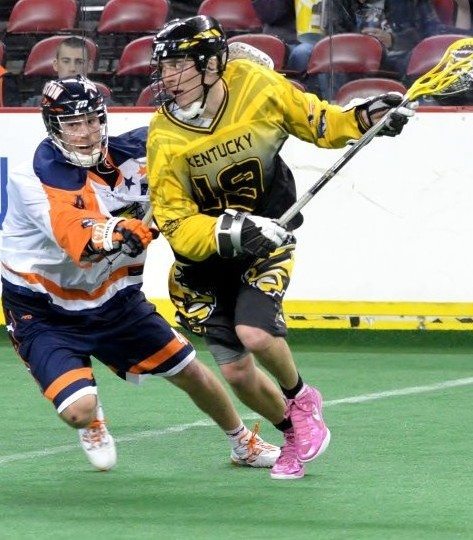 With North American Lacrosse League training camps still in full swing, players across the East are going all out to make the final cuts. The Baltimore Bombers are one of the four teams in the league this year, and the new franchise put together a quick video packed with a ton of on the floor action from camp:
We also got a quote from one of the Bombers' hopefuls, which sheds a little more light on how things are going:
Camp went real well this weekend. Very up tempo, physical, and well run practice followed by a scrimmage. Many well known former NLL and MLL guys and gal were on the floor. Players were evaluated throughout practice by various Bombers personnel. Numbers were great and everyone was giving it all in hopes to dress on January 6. Was a real pleasure to be a part of. Round 2 this weekend…
I don't know about you, but I am excited to get out and see some NALL games this year. Boston and Rhode Island are close enough, and I can always make a weekend out of it in Baltimore or Kentucky. Do I know anyone in Kentucky? I'm sure they'll let me sleep on the turf.The talent in the league is looking pretty solid and all the teams are abiding by the 80-20 rule, where 80% of the players have to be from the US.
Kentucky brings size, some serious bruisers, a year of experience, and a couple of guys who can really put the biscuit away. The franchise is doing it right, and could be building something special. Boston has speed and a good deal of seasoned local flavor, but they play box in Beantown more and more, so watch out.
Plenty of Malcolm Chase, just how we like it.
Baltimore might shape up to be the most "veteran" team in the league in their first year, and that could lead to a potent and cohesive offense. They are bringing in some experienced players along with some up and comers, and if Ginny Capicchioni is their keeper, they WILL be dangerous from game 1. Rhode Island remains the dark horse, and while the names on their roster and in camp right now might not be as big, I wouldn't count them out from having a great year.
We'll have plenty more on the emerging American box league this year, and look for a post later this week on a great discussion I had with the Commissioner of the NALL, Tony Caruso.